Screenplay For 'The Hunger Games: Mockingjay Part 1' Complete, 'Part 2' Now Underway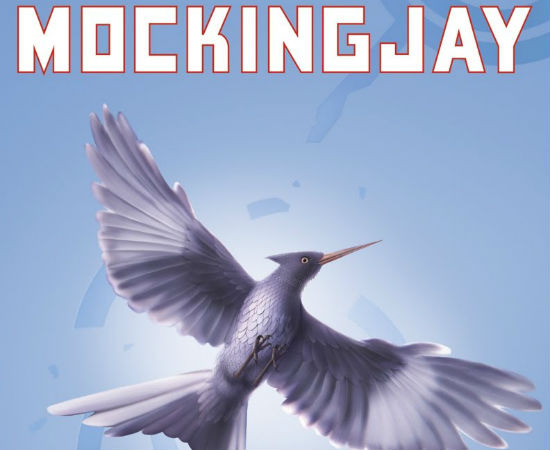 How is director Francis Lawrence possibly going to go from directing The Hunger Games: Catching Fire this year right into The Hunger Games: Mockingjay Parts 1 and 2 in 2014 and 2015 respectively? Might not be easy, but having his screenplays completed nice and early will help.
Emmy-award winning screenwriter Danny Strong, recently in the news due to the success of HBO's Game Change, was hired to write The Hunger Games: Mockingjay Part 1 back in October. His deal had an option for him to write the second part if Lionsgate liked his first script. Well he's done, they like it, and he's now working on Part 2.
The Hollywood Reporter broke the news of Strong's success. What they don't know is where he has broken the story in half. I have a guess below.
With the screenplay for Part 1 complete, Francis Lawrence can now develop it and get pre-production running. That's all while completing post production on Catching Fire, which is scheduled for release November 22. He'll have to move quickly, because Mockingjay Part 1 is scheduled to be released on November 21, 2014, and The Hunger Games: Mockingjay Part 2 is scheduled for November 20, 2015. It's gonna be a busy, busy, busy three years.
For anyone who wants to go into November's The Hunger Games: Catching Fire spoiler free, stop reading here.
Spoilers for Catching Fire are needed to talk Mockingjay.
I warned you.
After being taken out of the games that make up most of Catching Fire, The Hunger Games: Mockingjay begins with Katniss agreeing to be the face of a revolution against the Capitol of Panem. She also has to deal with Gail's (Liam Hemsworth) rise to leadership, and Peeta's (Josh Hutcherson) brainwashing by President Snow (Donald Sutherland). The smart money on where the story is split would be when Katniss, Gail and the rest of the revolution decide to invade the Capitol.
Do you think Lawrence will be able to pull off the feat of developing and making the rest of the series?