/Film LA: 2nd Annual Wayne Federman Film Festival Features Aziz Ansari, Bill Burr, Sarah Silverman, Nick Kroll And More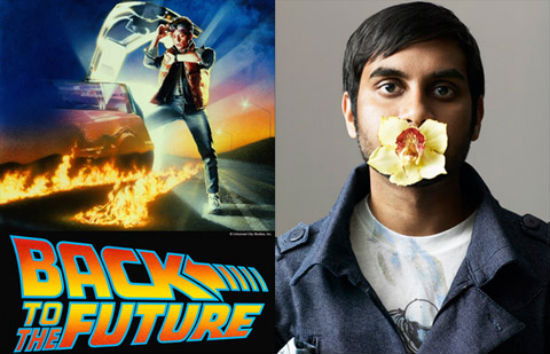 We've all seen Back to the Future. But have any of us seen it with Aziz Ansari? Same goes for Raising Arizona. We've all seen it, but never with Nick Kroll. And those are just two of the awesome opportunities coming up during the 2nd Annual Wayne Federman Film Festival, which takes place from February 28-March 2 at the Cinefamily in Los Angeles, CA and features six amazing movie screening with six amazing comedians.
Federman is one of those classic "that guy" actors everyone knows and he came up with the idea to get a bunch of famous stand-up comedians to pick films that inspire them, introduce, screen and talk about them. So that's what going to happen. The full schedule is below.
Here's what playing:
February 28
Sarah Silverman introduces Crimes And Misdemeanors
The Sklar Brothers introduce Breaking Away
March 1
Dana Gould presents Dr. Strangelove
Aziz Ansari presents Back to the Future
March 2
Nick Kroll introduces Raising Arizona
Bill Burr presents The Dirty Dozen
All the tickets and info can be found at this link.