Criterion's Catalog Free On Hulu All Weekend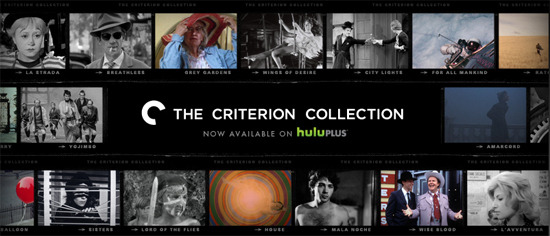 Briefly: Take any plans you have this weekend and flush them down the toilet. All of the Criterion Collection titles currently available on Hulu will be free to watch all weekend.
Available films include Seven Samurai, Breathless, Cronos, The Hidden Fortress, Wings of Desire, The Blob, Modern Times, City Lights, The Seventh Seal, The 400 Blows. Eraserhead, The Most Dangerous Game, Jules and Jim, Tokyo Story and many more. (Some of these are films that haven't yet been issued on disc by the company, such as Eraserhead. Others are Criterion or Janus holdings that may never get a release under the Criterion banner.)
All free. Just click here.