Keep An Eye On This New 'Iron Man 3' Promo Website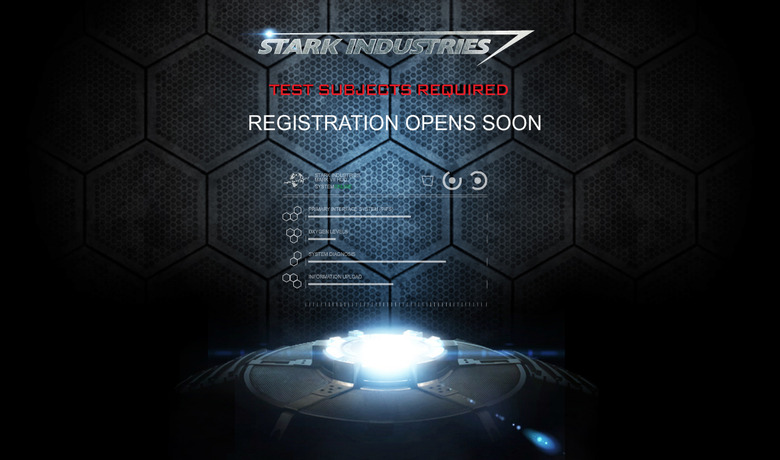 Briefly: A new "Stark Industries" website, no doubt meant to promote Iron Man 3, makes a big promise: Become Iron Man. The recently-launched site doesn't have much to offer right now beyond a registration landing page, but presumably there will soon be some content to help fulfill the notion that someone other than Tony Stark might become Iron Man. There are going to be further explorations of that in Shane Black's May 3 release, no doubt, as well.
Iron Man 3 stars Robert Downey, Jr., Gwyneth Paltrow, Don Cheadle, Jon Favreau, Guy Pearce, Rebecca Hall, James Badge Dale and Ben Kingsley. It opens May 3.
Marvel's "Iron Man 3? pits brash-but-brilliant industrialist Tony Stark/Iron Man against an enemy whose reach knows no bounds. When Stark finds his personal world destroyed at his enemy's hands, he embarks on a harrowing quest to find those responsible. This journey, at every turn, will test his mettle. With his back against the wall, Stark is left to survive by his own devices, relying on his ingenuity and instincts to protect those closest to him. As he fights his way back, Stark discovers the answer to the question that has secretly haunted him: does the man make the suit or does the suit make the man?