Watch David Fincher's Music Video For Justin Timberlake's 'Suit & Tie'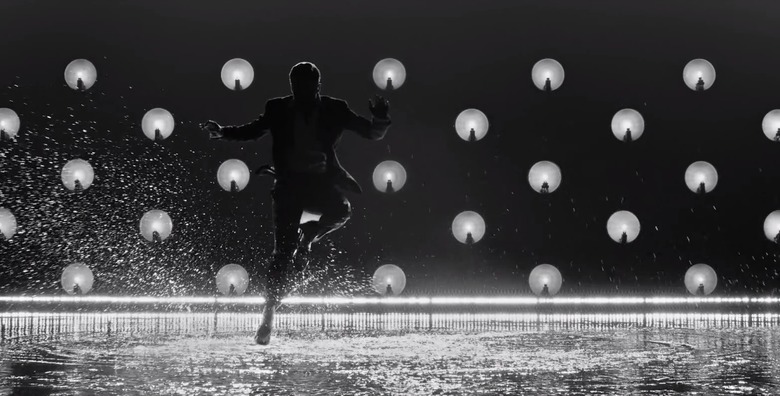 David Fincher hasn't quite settled on his next film yet, but in the meantime he's keeping busy with other types of projects. He directed the first two episodes of Netflix's original series House of Cards, and produced the Halo 4 commercial we saw last fall. His latest non-cinematic effort is the music video for "Suit & Tie," the latest pop single by his The Social Network star Justin Timberlake. Watch it after the jump.
"Suit & Tie" is really more style than substance, but that's just fine considering the context. The video focuses mostly on Timberlake looking suave as hell in all manner of situations: while performing onstage, while recording in the studio, while frowning at a chess board, and while chilling at home with Jay-Z, as one does. In between, there are clips of a sexy lady cavorting in lingerie and lots of backup dancers in — wait for it — suits and ties.*
None of these elements are terribly unusual for a music video, but it all works thanks to Timberlake's swagger and Fincher's crisp style. Must be nice for Timberlake to put on his cool-guy persona for Fincher, after getting frumpy and douchey in The Social Network.
Timberlake's new album The 20/20 Experience — his first in seven years — drops March 15. In addition, he stars in the upcoming films Inside Llewyn Davis and Runner, Runner, both expected to hit sometime this year. Fincher is still weighing a few options for his next gig, including the Gillian Flynn adaptation Gone Girl.
* That wasn't originally intended as a How I Met Your Mother reference, but I'm running with it.