'Spy Hunter' Gets A Jump With New Screenwriter; Ruben Fleischer Still Attached To Direct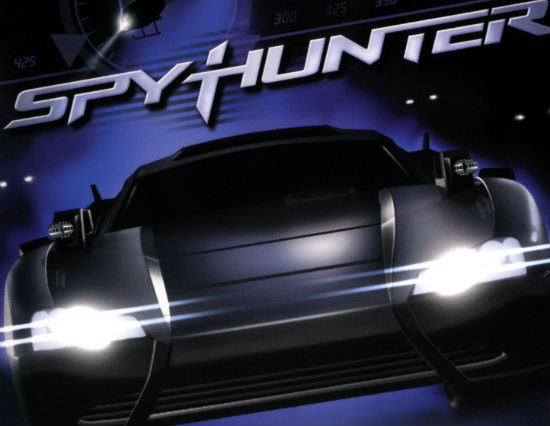 For years, a movie based on the classic video game Spy Hunter has been struggling to hit the gas. Dwayne Johnson was once attached to star, Paul W.S. Anderson and John Woo were working on it and, most recently, screenwriter Chad St. John was hired to write a script for Zombieland and Gangster Squad director Ruben Fleischer. And still, the story of a spy in a super-car who hunts down rogue agents was stalled.
After a few dormant months, the project now has new life. Fleischer is still attached to direct the Warner Bros. picture and Carter Blanchard has been hired to pen a fresh draft. This not only breathes new life into a franchise that's had its share of troubles, but might be the jump start its been looking for.
Deadline broke the news of Warner Bros.' newfound excitement about the project, as well as Blanchard's hiring. Blanchard isn't a name you should know yet; according to the IMDB he's only got one feature credit. (That's Glimmer, a spec owned by DreamWorks.) But if his take on the material is enough to excite one of the most successful studios in town, that's good enough for me.
As for Fleischer, he told Coming Soon a few months back that he was very much hoping Spy Hunter would happen:
If I can make any movie, it would be a James Bond movie. I've always loved the genre but I don't think they'll hire an American to direct a James Bond movie, I've been told, so for me, 'Spy Hunter' is an opportunity to create a new spy franchise. It sounds silly but that was my favorite video game when I was a kid and it had a great title and a great theme song, but there's no real other associations that people have with it other than a cool car, so I feel like there's a lot of room for us to invent a new character and a new series. I think just the Spy Hunter that is the most bad-ass spy who hunts down rogue spies is a really cool launch pad for an idea and I hope that we can bring it to life.
Do you think there's a reason for this movie to happen now? Why would it have such a troubled past?