Celebrate Valentine's Day With The 'Get A Room' Movie Romance Art Exhibit In Brooklyn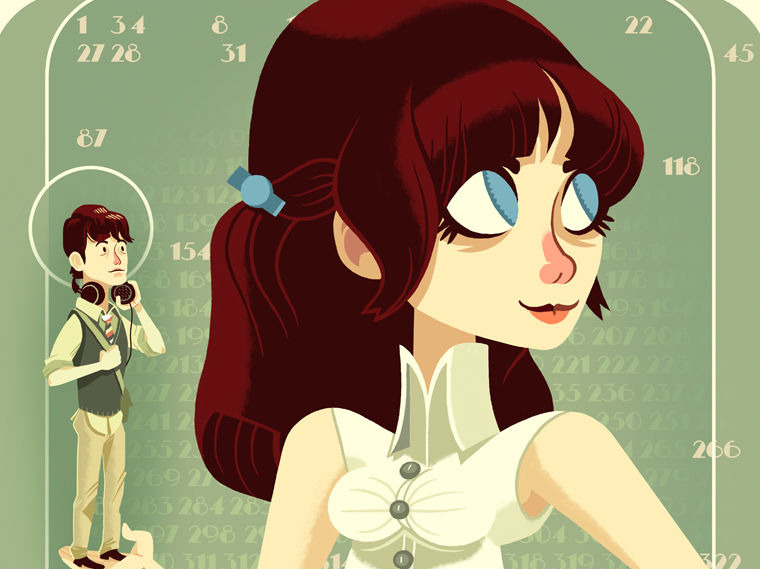 This Valentine's Day, while everyone else is buying disposable greeting cards, why not buy something a little more lasting, like a limited edition print for (500) Days of Summer?
Get A Room is the latest show at the Bottleneck Gallery in Brooklyn, NY and it opens February 15. It'll feature limited edition screenprints and original art, all created to immortalize some of the most enduring romances in pop culture. But we're not talking Kate Hudson movies. We're talking the romances that give some of your favorite cult films a heart. Tyler and Marla in Fight Club, Oskar and Eli in Let the Right One In, Frankenstein and his Bride, Neo and Trinity in The Matrix. They'll even have one of the first prints (if not the first) focused on (500) Days of Summer. 
Below, check out a selection of pieces from the show, as well as info on how to see them in person.
Get a Room opens at 7 p.m. February 15 and will remain open through March 8. It's located at 60 Broadway, Brooklyn. Find more information at www.bottleneckgallery.com, and that's also where the show will go on sale online at noon EST on February 16 at that link.
Mouse over each image for the artist name and property.
It's that time of the year and love is in the air. So much so that Bottleneck has commissioned over 50 artists to "Get a Room." No, we do not mean that in a literal sense. Rather, our newest exhibit will focus on the very couples and relationships that have come to define our perceptions of love and partnership in popular culture. Each artist will present a piece depicting a couple made famous by your favorite movies, television shows and books. Bottleneck has been bit by the love bug and we like it! We will be supporting the Humane Society and the America Heart Association.