Apple TV Announcement Could Be Coming In March [UPDATED]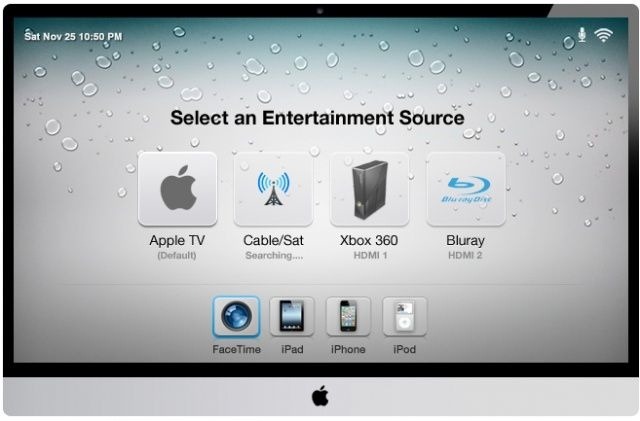 UPDATE: After posting this article, the original source changed their story and said Apple will not be having an even in March. The original article follows with update at the end.
When a company changes technology and culture more than once, with devices such as the iPod, iPhone and iPad, insurmoutable expectations for further innovations are bound to develop. For years, rumors have suggested that the next big revolution from Apple would be some sort of interactive television. Yet every single time a new device is improved or announced, the mythic Apple television is nowhere to be found.
That might change next month. The latest reports say Apple is planning an event to reveal 42 and 55 inch TVs that'll be out this fall. There's more below.
Apple Insider (via Mashable) got the info on the event from a report written by the Jefferies Equity Research company:
Channel checks indicate Apple has a product event in March that is Apple-TV related (possibly an iTV SDK introduction). We think a Sep/Oct iTV launch is being targeted....We expect a price point of $1,500+ for a 42" to 55" model and also expect a below corporate average [gross margin]. Apple is likely to largely rely on leveraging content via partnerships with existing pay-TV operators.
Which is a lot of tech and investor talk that translates to "this March, we might finally get hard facts, images and specs on an Apple television." There are many assumptions that it will work similarly to the current Apple TV unit, but with some bells and whistles in regards to the screen. But no one really knows for sure.
If it's announced, will an Apple television be at the top of your holiday wish list? Or will you just run out and buy one immediately?
UPDATE: As stated above, the original Apple Insider article got updated after we wrote this piece saying it was inaccurate. I guess we'll be waiting even longer for Apple's TV. Read the update here.
Image: A fan rendering of a "dream" Apple TV.