Don Cheadle Is All Suited Up In The New 'Iron Man 3' Poster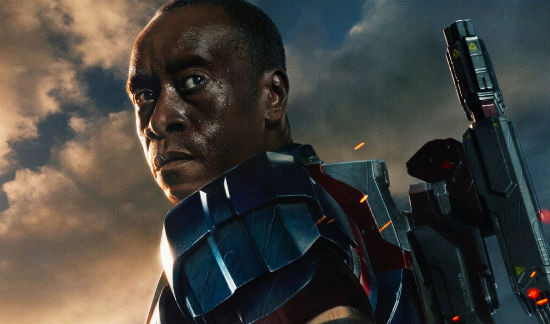 Marvel just released the latest Iron Man 3 poster and there's no Tony Stark to be found. Instead we've just got the burning remains of some kind of crash, and Don Cheadle's James Rhodes rocking the red, white and blue Iron Patriot armor. He's the latest incarnation of War Machine, and this image is a welcome change from the usual shots of Stark. Check it out below.
Thanks to the Marvel's Twitter for the reveal.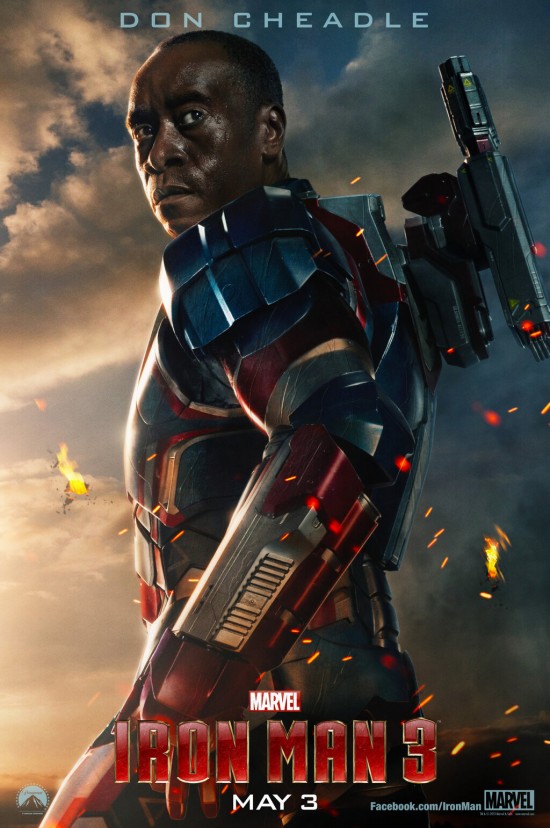 The Iron Man 3 Super Bowl commercial showed Iron Man dealing with a major explosion aboard Air Force One and the poster before this added to that. This latest poster seems to be taking place at the same time so maybe the Iron Patriot will lend a helping hand?
Iron Man 3 is directed by Shane Black and stars Robert Downey, Jr., Gwyneth Paltrow, Don Cheadle, Jon Favreau, Guy Pearce, Rebecca Hall, James Badge Dale and Ben Kingsley. It opens May 3.
Marvel's "Iron Man 3" pits brash-but-brilliant industrialist Tony Stark/Iron Man against an enemy whose reach knows no bounds. When Stark finds his personal world destroyed at his enemy's hands, he embarks on a harrowing quest to find those responsible. This journey, at every turn, will test his mettle. With his back against the wall, Stark is left to survive by his own devices, relying on his ingenuity and instincts to protect those closest to him. As he fights his way back, Stark discovers the answer to the question that has secretly haunted him: does the man make the suit or does the suit make the man?