'Lore' Trailer: A Difficult Journey To Awareness Through The Ruins Of WWII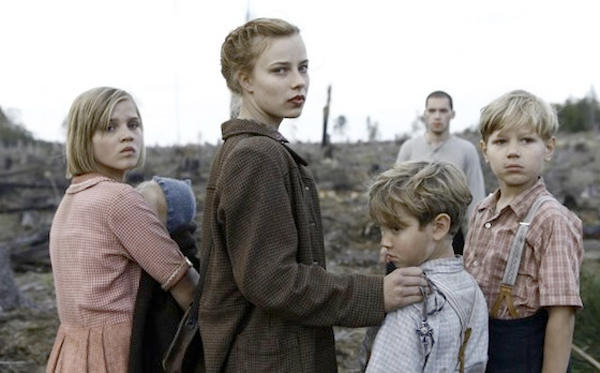 Lore is quickly becoming one of the more talked-about indies of the year. Australian director Cate Shortland (Somesault) made the film, and co-wrote the film with Robin Mukherjee, based on part of Rachel Seiffert's novel The Dark Room.
The film follows a young woman and her siblings as they flee to safety across ruined Germany in the wake of Hitler's death. Their parents were fervent Nazis, and as the children cross their country, they face horrific truths about what has been done in the name of the cause their parents believed in.
This trailer for Lore shows off the film's often exquisite cinematography, and will give you a sense of how that journey plays out.
Apple has the trailer in HD. Lore is in some theaters now.
When her SS officer father and mother, a staunch Nazi believer, are captured by the victorious Allies at the end of World War II, the 14-year-old German girl Lore (striking newcomer Saskia Rosendahl) must lead her four siblings on a harrowing journey across a devastated country. When she meets the charismatic and mysterious young refugee Thomas (Kai Malina, The White Ribbon), Lore soon finds her world shattered by feelings of hatred and desire as she must put her trust in the very person she was always taught to hate in order to survive.