'Down And Dangerous' Trailer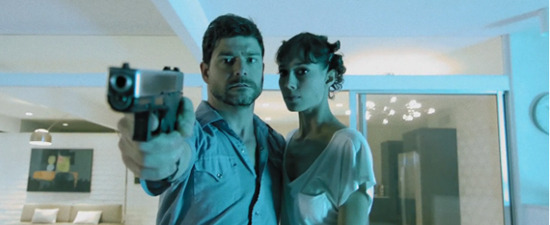 We may receive a commission on purchases made from links.
There are many marketing hooks for features, especially in the indie realm. Unusual funding has always been an attention-getter, and the crime film Down & Dangerous is trading on that currency. Zak Forsman wrote and directed the movie, inspired in part by his father's '70s activities as a cocaine smuggler. Er, what?
The filmmaker's father's dealing days are chronicled in a book called Snowblind, and Forsman used that book as inspiration for the script. He used Kickstarter to crowd-fund much of the production, and now we've got a trailer to show off the result.
Frankly, I don't care much about the backstory; the only thing that really matters is whether or not the film is any good. There are a few posible indie pitfalls here (such as the low-key delivery, which may go too far into detachment) , but there's also some good energy.
John T. Woods plays the lead, a drug smuggler who — as guys in these movies so often do — gets into a spot of trouble thanks to a deal with a Mexican cartel.
The twitter pullquotes probably aren't necessary, since they're not related to the finished film. But this one might turn into something worth a look.
The Film Stage premiered the trailer. Down and Dangerous will premiere at the Phoenix Film Festival in April.
Always one step ahead of the Feds, Paul Boxer is the most inventive and principled smuggler in the trade, and has never needed to carry a gun. When violent mid-level traffickers coerce him into designing a foolproof plan to bring several kilos of cocaine across the México border, he maneuvers to rid himself of their hold over him once and for all. But when a sharp-witted woman from his past enlists his help to escape this rival outfit, Paul must confront the man that is hunting him down, and choose between his livelihood as a smuggler and his integrity as a man.