'Crank' Co-Director Mark Neveldine Signs For 'The Vatican Tapes'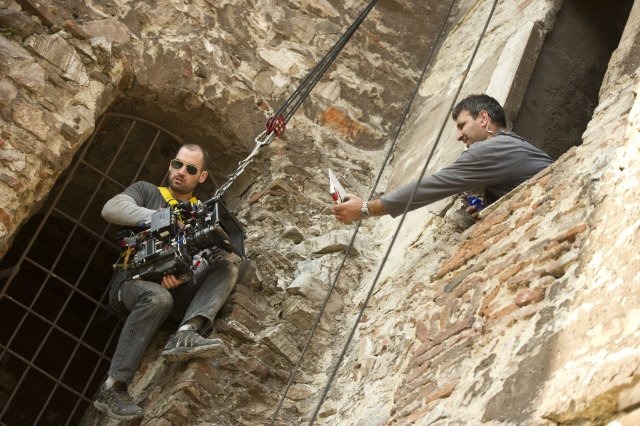 Mark Neveldine has been best known as the writing and directing partner of Brian Taylor. The two moved from commercials to the Crank films, and most recently released Ghost Rider: Spirit of Vengeance.
It was a year ago that Mark Taylor was announced as the director of Sony's Twisted Metal video game to film adaptation, and now Brian Neveldine is taking over The Vatican Tapes, a supernatural thriller that has been in development for a few years. The film kicks off when a tape depicting an exorcism gone wrong leaks from the Vatican.
The last time we talked about The Vatican Tapes was in 2009, when Man on Wire director James Marsh was going to direct.
Now Variety announces that Neveldine will make his solo feature debut on the movie. And while it's fun to think that this week's Papal news has to do with the new life for a film called The Vatican Tapes, in fact the reason for its revival is that production house Lakeshore has just raised new funds, and is making the film one of its priorities. (Lakeshore also made the Crank films, which Lionsgate distributed.)
The reason for the emphasis on this one is pretty easy to see: The Vatican Tapes should cost relatively little (especially with the fast and furious Neveldine directing) and stands to take some of the box office gold that found-footage horror and supernatural thrillers earn of late.
And what of Taylor's Twisted Metal film? We haven't heard a peep on that since the first announcement. High profile game adaptations often get new momentum when a fresh game is released (as was the case when Twisted Metal was announced) but then stall out for any number of reasons.