Sandra Bullock To Go Evil For 'Despicable Me' Spinoff 'Minions'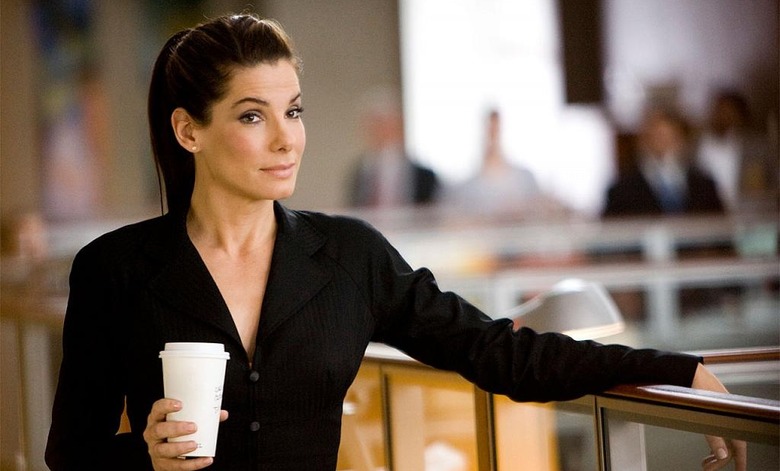 Sandra Bullock has shown a willingness to mix things up over the years, trying her hand at everything from comedy to drama and playing everyone from wacky free spirits to steady, soothing presences. But the one thing that never really seems to change from role to role is her "America's Sweetheart" reputation.
Which is why her latest role seems like such an entertaining change of pace. Bullock has signed on to voice the badass lead villain of Minions, the Despicable Me spinoff centered around the adorable little henchmen. Hit the jump to keep reading.
Minions began developing last year after the puffy yellow beings proved the breakouts of the first Despicable Me movie, even inspiring their own theme park ride at Universal Studios Florida. Pierre Coffin and Kyle Balda are directing the film from a script by Brian Lynch. The spinoff should not be confused with Despicable Me 2, which comes out this summer and sees Steve Carell (another eminently likable actor taking a "dark" turn) reprising his role as Gru.
Bullock has maintained a relatively low profile since her Best Actress win for The Blind Side at the 2010 Oscars, appearing only in the 9/11 drama Extremely Loud and Incredibly Close. But she's back in full force now, with the R-rated comedy The Heat due out this summer and Alfonso Cuaron's Gravity due out this fall. Her performance in the latter has already been pegged as a career best performance by some, so 2013 could prove a banner year for the actress. Minions opens December 19, 2014.