Pixar Bits: 'Monsters University' Featurette; Pete Docter's Next Officially Titled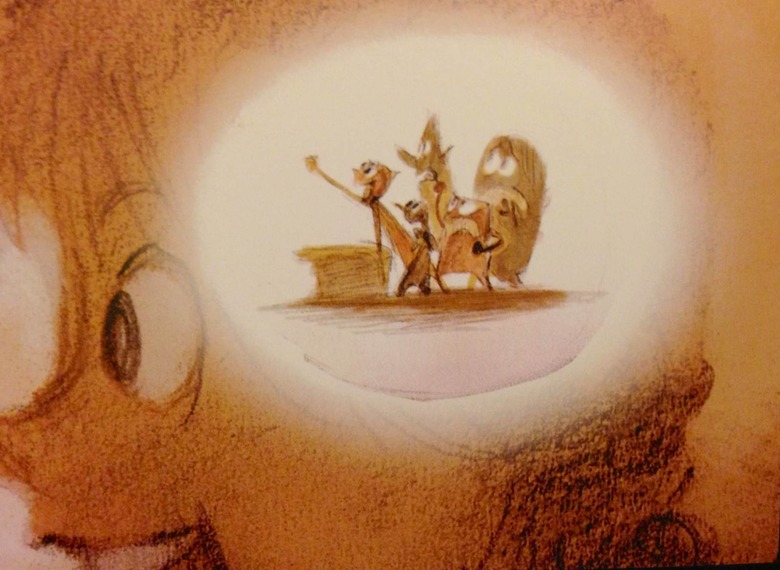 Couple good little Pixar notes today. The first is that the next film from Up director Pete Docter has officially been titled. Instead of the Untitled Disney-Pixar Inside the Mind Film, it will be called Inside Out. Which we mostly knew, but it's good to have that point settled. The temp title was just awkward.
The movie will take place inside a human mind, and more specifically will be "told from the perspective of the emotions inside the mind of a little girl." The art above is really all we've got as far as visuals for the film, but expect more soon. [ComingSoon]
After the break, a Monsters University featurette features director Dan Scanlon explaining the new film, and giving up quite a few little plot points.
Upcoming Pixar passes along this video:
Monsters University will be released on June 21.
Mike Wazowski and James P. Sullivan are an inseparable pair, but that wasn't always the case. From the moment these two mismatched monsters met they couldn't stand each other. "Monsters University" unlocks the door to how Mike and Sulley overcame their differences and became the best of friends.