Page 2: Breaking Bad, Walking Dead, John Carter, Transformers, Escape From New York, Totoro, Ghostbusters, Toy Story, Robocop 2, Wreck-It Ralph, Gary Oldman, Star Wars, George R. R. Martin, The Karate Kid 2, Monsters Inc, The Wire, Nightmare On Elm Street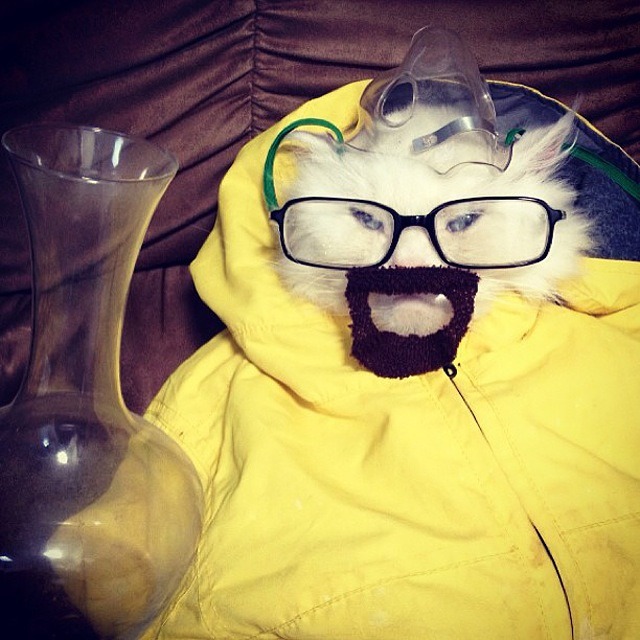 We may receive a commission on purchases made from links.
Page 2 is a compilation of stories and news tidbits, which for whatever reason, didn't make the front page of /Film. After the jump we've included 46 different items, fun images, videos, casting tidbits, articles of interest and more. It's like a mystery grab bag of movie web related goodness.
Header Photo:  George the Kat Dressed Up as Walter White From Breaking Bad
Paul Scheer picks his favorite How Did This Get Made? episodes.Ghostbusters star's bizarre story of losing own role in TV cartoon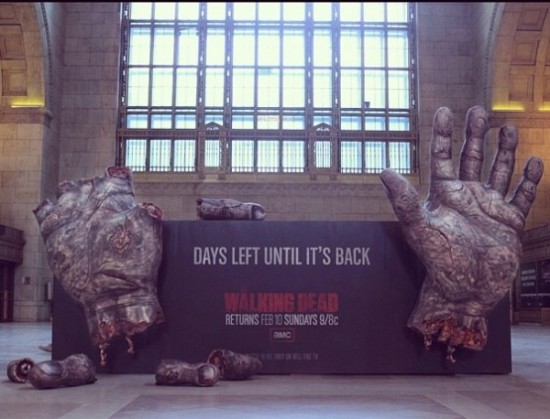 Billboard
 For 
The Walking Dead
 Is Grisly And Creative
'Snow White And The Seven Dwarfs': 25 Things You Didn't Know About The Disney Cartoon
19 Things We Learned from 'The Perks of Being a Wallflower' Commentary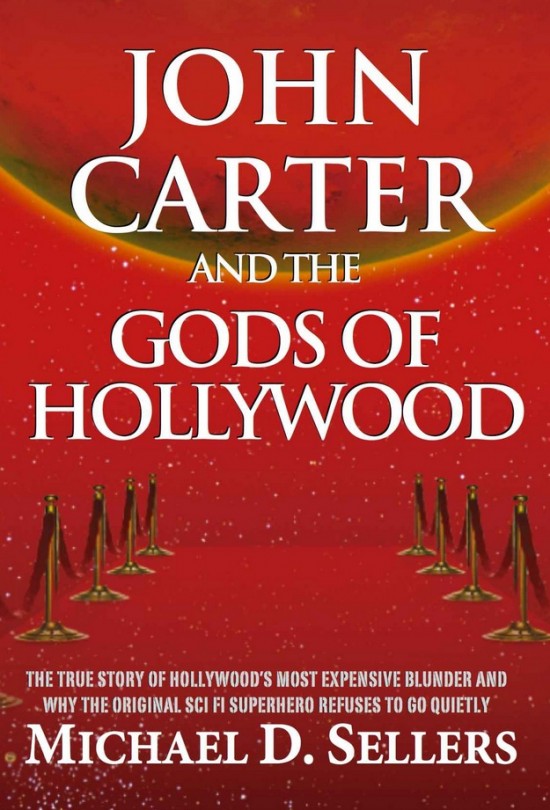 "John Carter and the Gods of Hollywood" is available for free digital download on Amazon, a book which examines the failure of Disney's film.
How to Know Which Jason Bateman Comedy You're WatchingThe Seven Reasons Argo Is Likely to Win Best Picture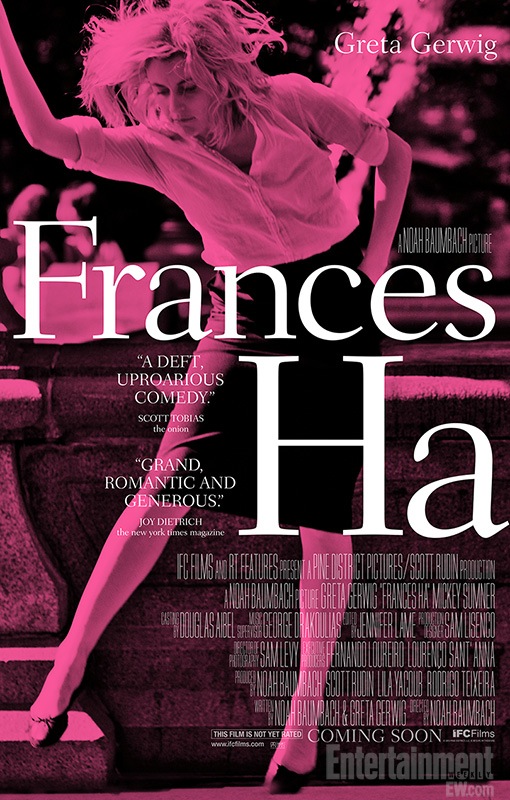 Poster for Noah Baumbach's 'Frances Ha'
Twitter Being Used to Cast a Movie
Watch a 20-minute video detailing the Stanley Kubrick exhibit at the LACMA10 Reasons Why Dredd Is The Best Comic Book Movie Of 2012 You Didn't See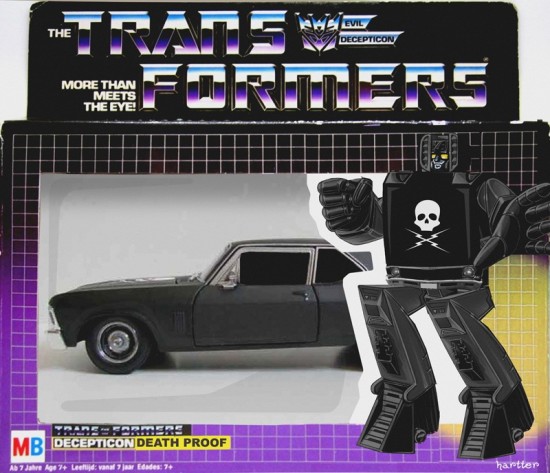 Sean Hartter's Death Proof Transformer
Movie Theaters To Offer PaleyFest Panels For 'Walking Dead' And 'Big Bang Theory'
Today's t-shirt of RIPT Apparel is a Teenage Mutant Ninja Turtles-inspired design "KRRAAAANGS"
Nickelodeon Signs With Activision To Develop 'Ninja Turtles' Video Games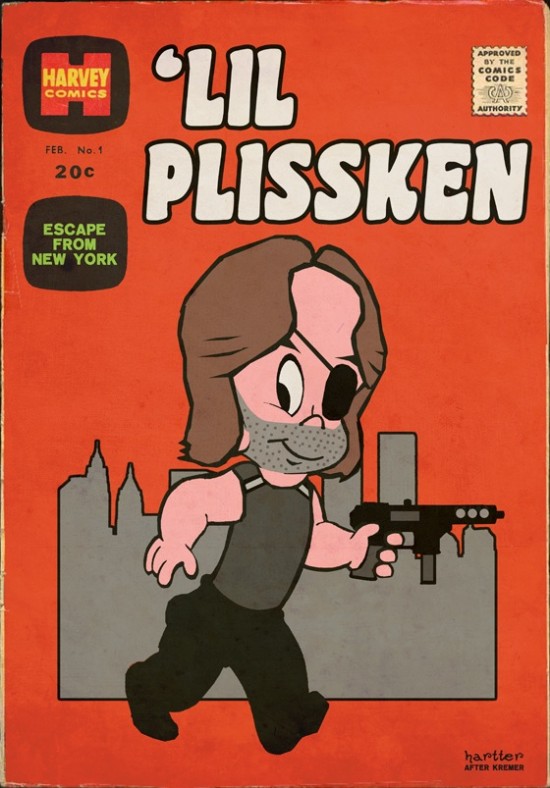 Sean Hartter's 'Lil Plissken Comic
Kristen Stewart & Elizabeth Banks To Explore Fashion & Fetishism In 'The Big Shoe'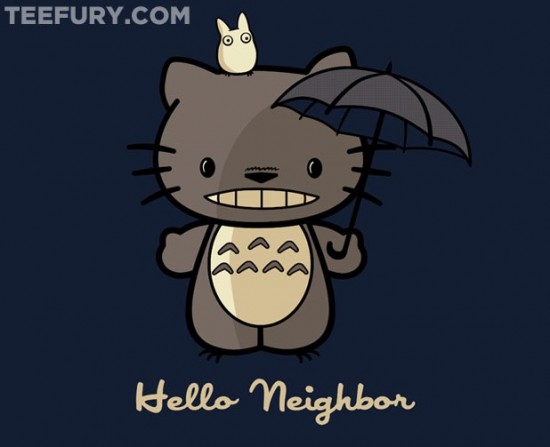 Today's t-shirt of the day on TeeFury is a Totoro/Hello Kitty-inspired design "Hello Neighbor".
Marvel Comics Goes 'Fifty Shades' With New Line of Romance Novels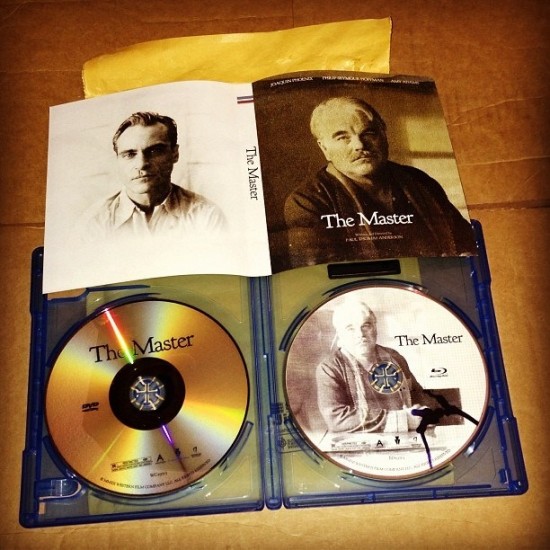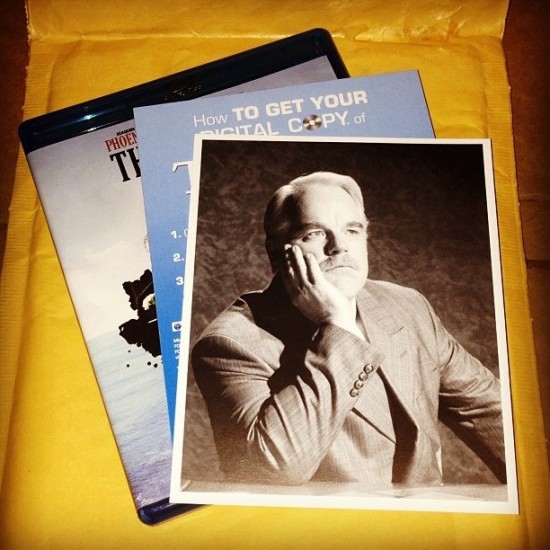 Inside The Master Blu-ray releaseWalt Becker To Direct 'Sex On The First Date'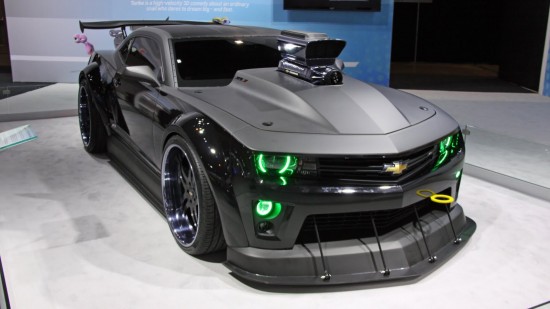 Jason Scheier: Hello Friends and Colleagues~ Over a year ago, I was asked to design the most ridiculously awesome drag/track/supercharged Chevy Camaro ever created. Initially, the concept is for DreamWorks new movie coming in July called "Turbo"! It's exciting to see something from one of my concept paintings, drawings, and models to be realized in real scale!Martin Scorsese Working On A Movie Project About The New York Review Of Books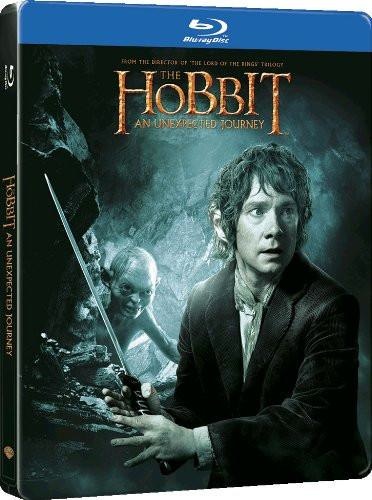 SteelBook Cover For THE HOBBIT: AN UNEXPECTED JOURNEY ArrivesThe Top 7 'Community' Episodes of All Time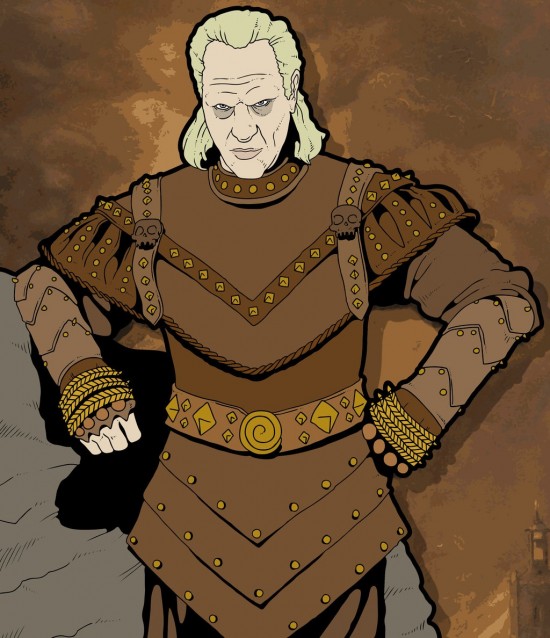 josepheatsbrains' Vigo from Ghostbusters 2Katherine Heigl to Lead A Moment to Remember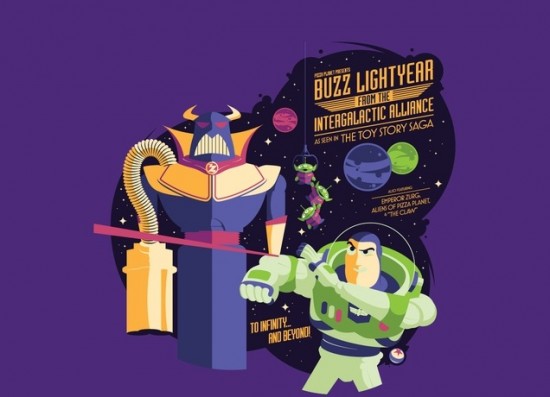 Buzz Lightyear from the Intergalactic Alliance t-shirt
MoviePass: A Film Buff's All You Can Eat Buffet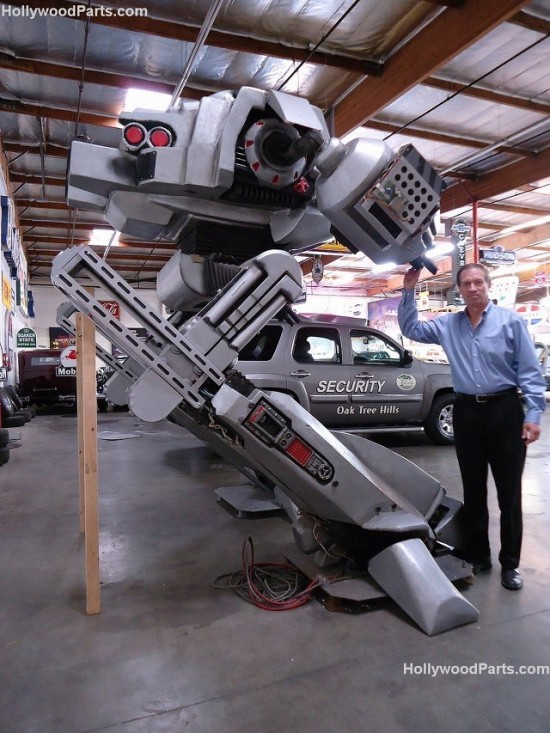 Robocop 2 Enforcement Droid Model 209 Prop For Sale
Redbox Instant Comes to Xbox 360: Should Netflix Worry?
The "Wreck-It Ralph" 8-bit End Credits
Five Genres George R.R. Martin and HBO Could Tackle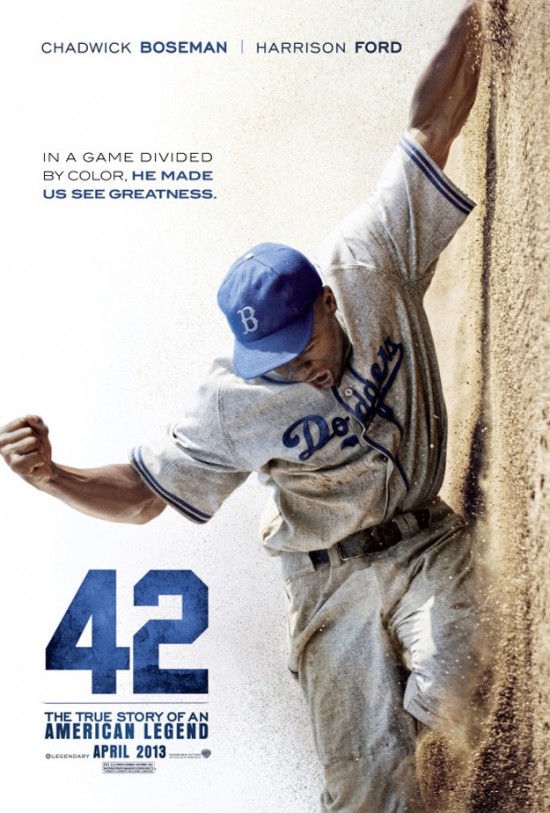 Poster for the Jackie Robinson Biopic 42
'Star Wars' Unmasked: Meet the Actors Behind These 20 Classic Characters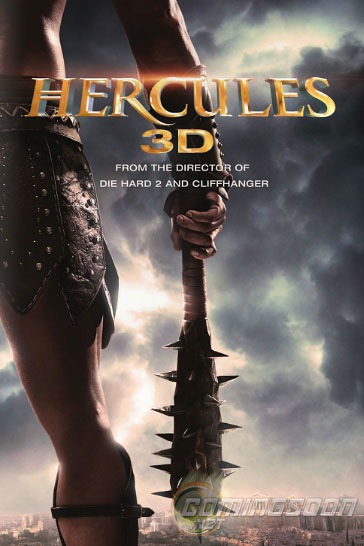 Sales Art for Renny Harlin's Hercules 3DThe Toughest Scene I Wrote: Screenwriter David Magee on Life of Pi's Ending
See Guy Ritchie's homage to Ferris Bueller H&M advert with David BeckhamMeet The Blue Umbrella Creator Saschka Unseld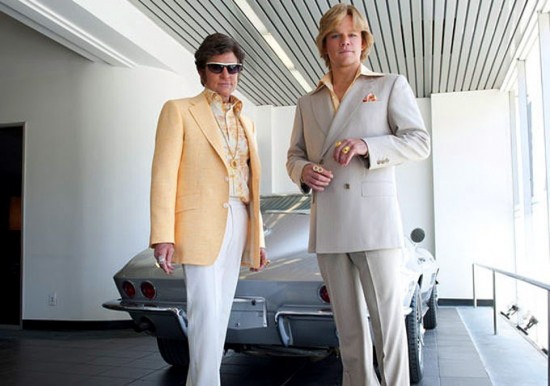 First Official Image Of Matt Damon & Michael Douglas In Steven Soderbergh's 'Behind The Candelabra'Spielberg's scariest moment
Trailer for The Walking Dead: Survival InstinctHarvey Weinstein & Megan Ellison Make Nice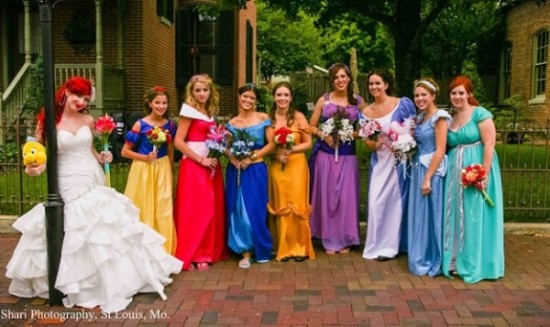 Now This Is a Disney Princess Themed Wedding
10 Movies That Should Become Spinoff TV Series Right Now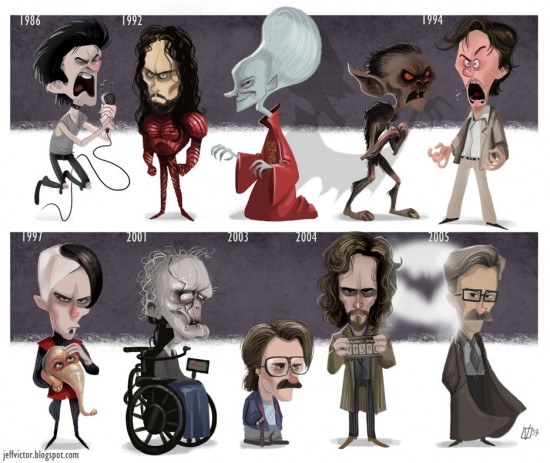 Jeff Victor's The Evolution of Gary OldmanBryan Singer Donates $5M to USC School of Cinematic Arts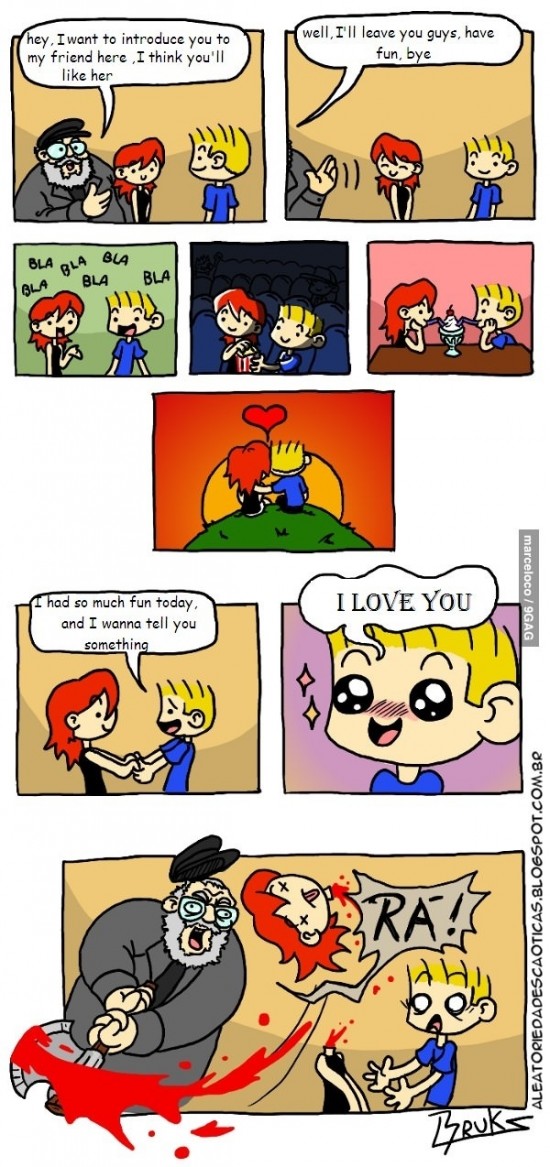 Typical George R. R. Martin [Comic]
10 Most Creative Ways Movies Have Destroyed Famous Structures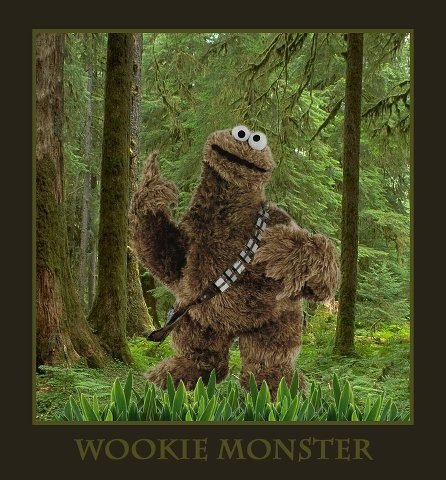 Wookiee Monster
Avoiding The Lucas Traps: 5 Ways To Make The Young Han Solo & Boba Fett 'Star Wars' Films Great
The Karate Kid 2 Great ShowdownDigitally Re-Mastered Soundtracks For 'The Third Man' & 'Vertigo' On The Way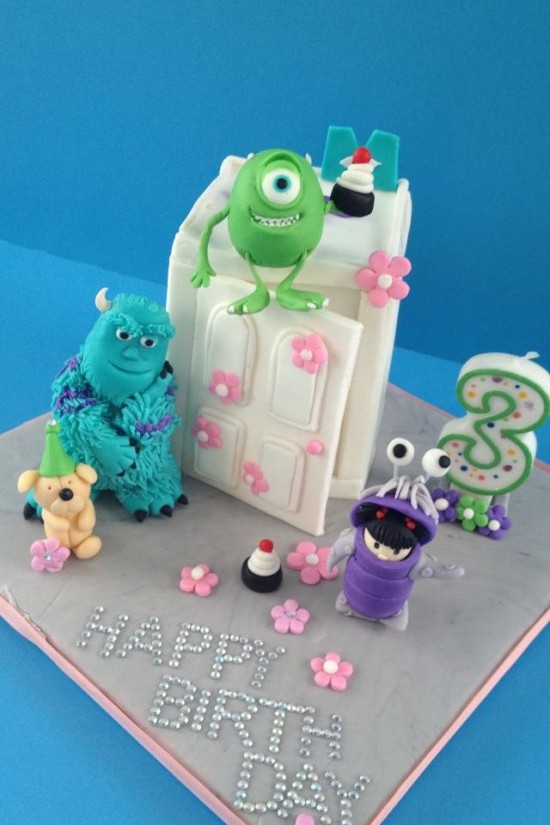 Monsters, Inc. Birthday CakeSkyfall Passes The Dark Knight Rises at the Worldwide Box Office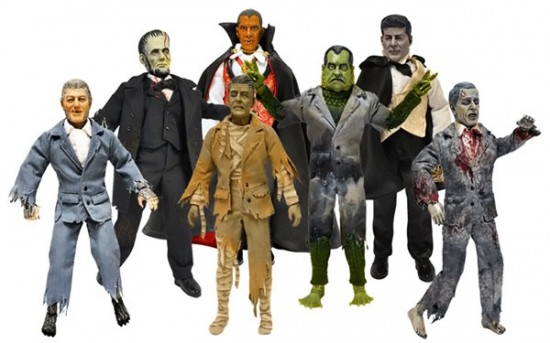 Presidential Monsters Action Figures
Lisa Schwarzbaum Leaves Entertainment Weekly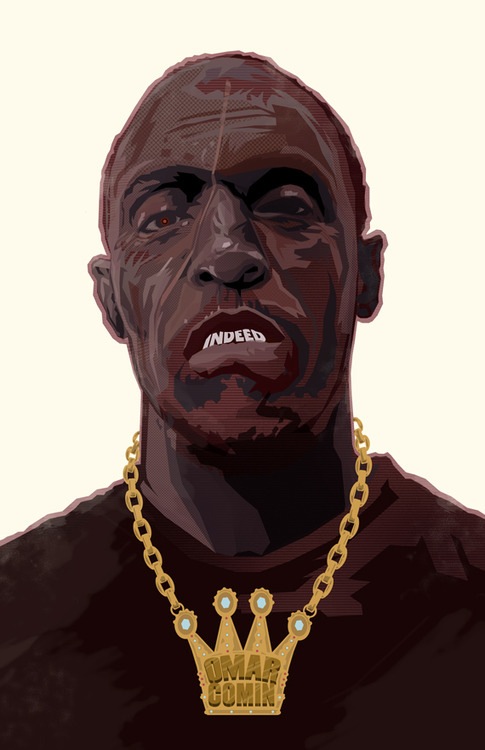 The Wire poster by BigBadRobot10 Psychosexual Thrillers To Get You Ready For Steven Soderbergh's 'Side Effects'

A Nightmare On Elm Street Poster by Graham Erwin9 Bizarre Things About the Already Bizarre 'Super Mario Bros' Movie
If you have any interesting items that we might've missed that you think should go in /Film's Page 2 – email us!