Universal Will Make A New 3D Animated Feature Version Of 'How The Grinch Stole Christmas'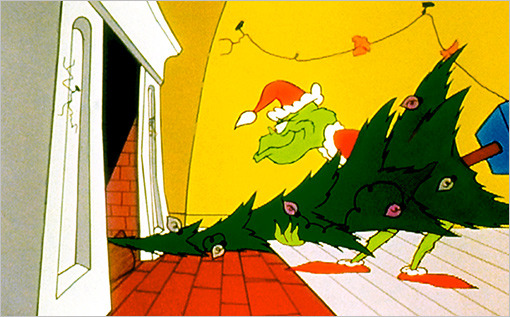 Briefly: Ron Howard and Jim Carrey's live-action version of How the Grinch Stole Christmas, from 2000, isn't the most beloved movie out there — why watch that one when the original Chuck Jones animated version is so much more charming? — but it does have fans, and it made money.
But The Lorax made more money, and so now Universal, Chris Meledandri, and Illumination Entertainment are going to make a new 3D animated version of the Dr. Seuss classic How the Grinch Stole Christmas, to follow up on Illumination's other Seuss adaptations. Deadline says that Meledandri is producing with Pete Candeland set to direct. There's no writer on board yet. Expect to see the film for Christmas 2014 at the earliest.