Two More 'Star Wars' Spin-Offs Revealed: Young Han Solo And Boba Fett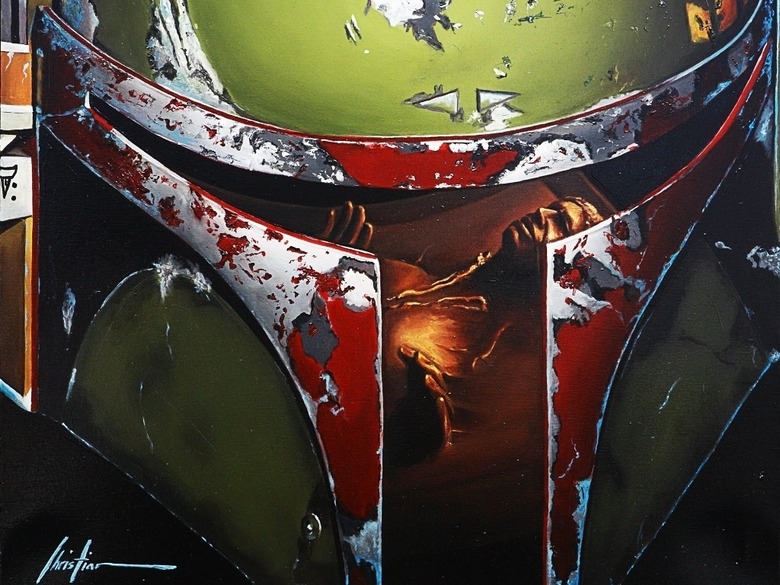 When Disney officially announced they would be making Star Wars spin-off movies between the new, official episodes, some fans intensified the process of fantasizing about two characters: Han Solo and Boba Fett. According to Entertainment Weekly, films spotlighting those fan-favorites are in the works.
While the development is still in its earliest stages, films are being discussed which would be based on the adventures of a young Han Solo, set between Episode III: Revenge of the Sith and Episode IV: A New Hope, and the actions of Boba Fett, set either between Episode IV: A New Hope and Episode V: The Empire Strikes Back or between Empire and Return of the Jedi.
Entertainment Weekly broke the story and was very decisive in saying both these projects are being developed but also "it's still very early in the process and, well, the deal could always be altered further." Neither Disney nor LucasFilm would comment.
But what about that Yoda movie we heard about earlier this week?
Disney CEO Bob Iger never specifically said how many spin-off films were being discussed in his official announcement, just that Lawrence Kasdan and Simon Kinberg were working on two of them:
I can confirm to you today that in fact we are working on a few standalone films, Larry Kasdan and Simon Kinberg are both working on films derived from great Star Wars characters that are not part of the overall saga. We still plan to make Star Wars 7, 8, and 9 roughly over a six-year period of time, starting in 2015. But there are going to be a few other films released in that period, too.
EW also reports by setting these films in the frame work of the first two trilogies, characters such as Darth Vader and Jabba the Hutt could be brought back and seen in their primes once again.
The origins of Han Solo and Boba Fett (though we've already seen some of his history) would certainly qualify as films fans would drool over. In the case of Solo alone, the events that could be dramatized are endless: his feud with Jabba, winning the Millennium Falcon, the Kessel Run, etc. Of course, being as he'd be younger, you'd have to recast him and those are some mighty huge shoes to fill. Boba Fett is less difficut as almost any actor could jump in that armor; maybe even Jeremy Bulloch or Daniel Logan, the two actors who portrayed him in the Original and Prequel trilogies.
A recent book, Scoundrels by Timothy Zahn, told a Han Solo tale from the aforementioned time period. EW, however, said this book would not be used as a basis for the film. There was also no word if Joe Johnston, who designed the Boba Fett armor and has been vocal about wanting to make a Fett movie, was involved.
Besides casting, here's the big question: Are these stories we want to see told? Is it better for them to be imaginary and live between the lines or do we want to see where Boba Fett was before being eaten by the Sarlacc Pitt?