Superhero Bits: Iron Man 3, Kick-Ass 3, The Avengers, Dark Knight Rises, Man Of Steel, Sin City: A Dame To Kill For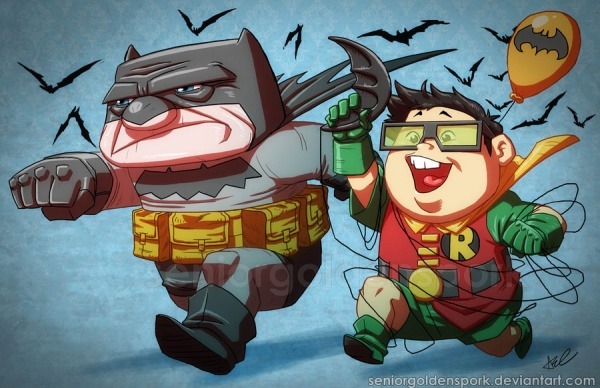 Which of The Avengers will be presenting at the Oscars? How much did the film make on Blu-ray last year? Want to see some more Man of Steel toys? When is Kick-Ass 3 going to be released? Was Jessica Alba happy with her experience on Sin City: A Dame to Kill For? Is Alfred Molina cool if someone else plays Doc Ock in an Amazing Spider-Man sequel? Why does Mark Millar think a Justice League movie is a really bad idea? Read about all this and more in today's Superhero Bits!
Note: I'm going on vacation so the column will, once again, go on hiatus until February 15. So sorry!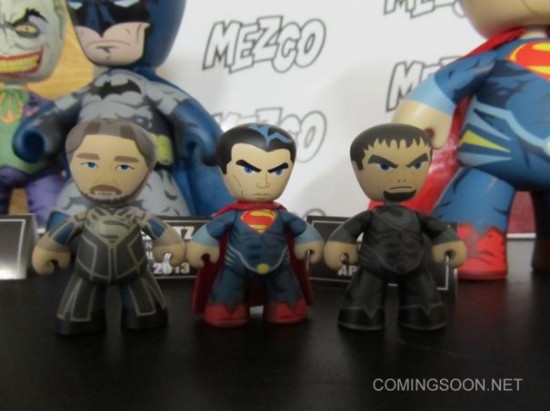 Some more images from early Toy Fair press, this of Man of Steel Mez-It's by Mezco. There's even more at MTV.
Five of The Avengers, Samuel L. Jackson, Robert Downey Jr., Mark Ruffalo, Jeremy Renner, and Chris Evans, will be presenting at the Oscars.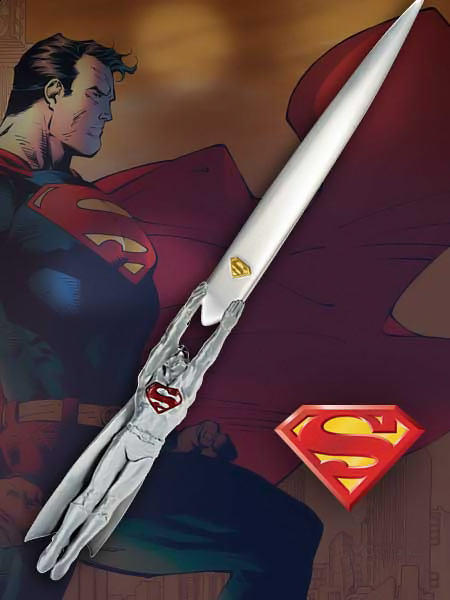 It's pricey but this Superman letter opener is sweet.
Mark Millar told Sci-Fi Now, via Comic Book Movie, that he thinks Justice League is a bad idea and "a good way to lose $200 million dollars."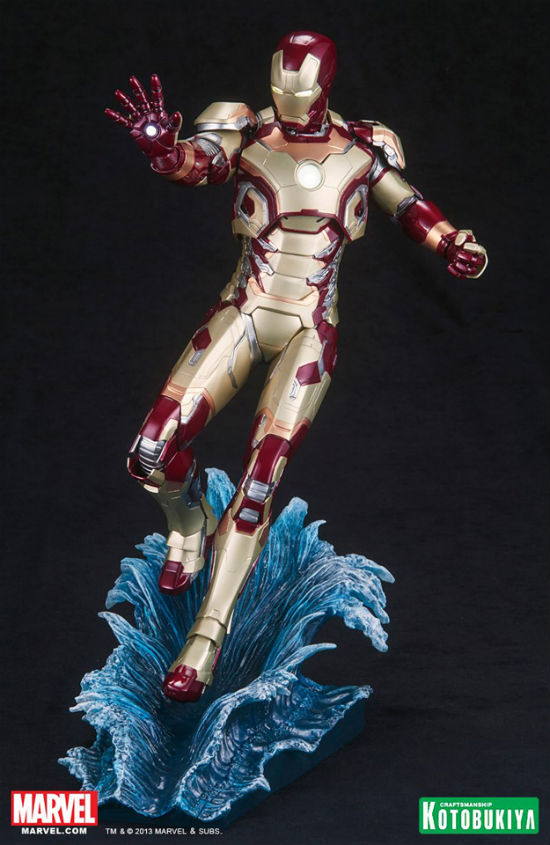 You really will have every opportunity to buy Iron Man 3 toys if you like. Here's the Kotobukiya.
Kick-Ass 3, the comic not the movie, will be out in May via Bleeding Cool.
This doesn't exactly work, but it's a great idea. The Avengers mashed up with The Breakfast Club by Don Draper Says What via Laughing Squid.
Screenrant gives you a bunch of comic book stories to prepare you for Iron Man 3.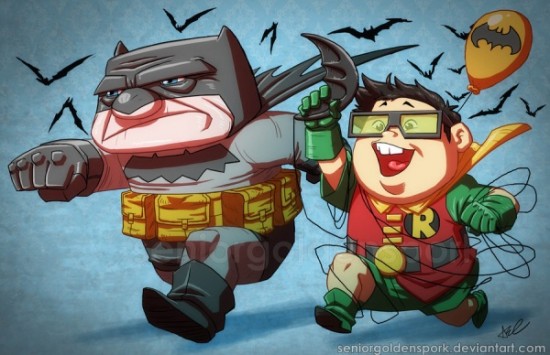 FANTASTIC Up and Dark Knight Returns mashup by seniorgoldenspork via Nerd Approved.
Jessica Alba spoke to I Am Rogue about working on Sin City: A Dame to Kill For:
In Sin City 2, that one is probably the best experience of my career so far. Working with Robert and Frank again was inspiring to watch them. They were already so seasoned before they came together for the first Sin City and just to see how they both have grown as artists. Then to see them come together again and how well they work together, its profound what they come up with and what they have done. All their dreams have become fully realized I feel like. When the process is this fun and exciting you know the product is going to be so cool.
Due to the amount of graphics and images included in Superhero Bits, we have to split this post over TWO pages. Click the link above to continue to the second page of Superhero Bits.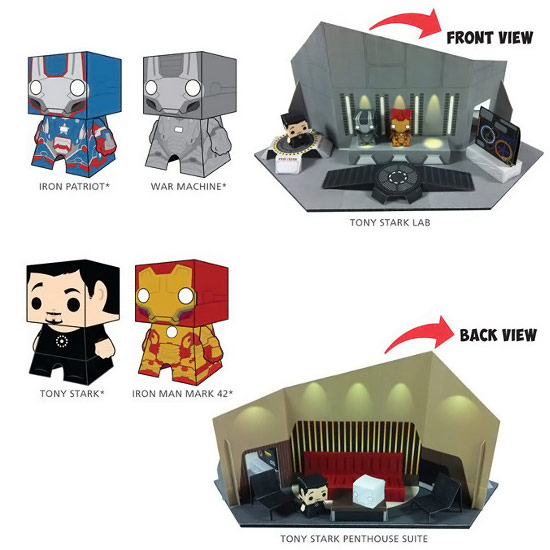 These Iron Man 3 paper toys are really awesome.
Speaking to CraveOnline, Alfred Molina said he's fine if they re-cast Doctor Octopus in The Amazing Spider-Man trilogy:
Well, I think parts are like rental cars. They don't really belong to you. If they do, when a new franchise gets booted up, they're bound to, if they revisit similar villains. I think for instance a different actor is going to play the James Franco role and if they revisit Dr. Octopus and they get another actor, that's as it should be.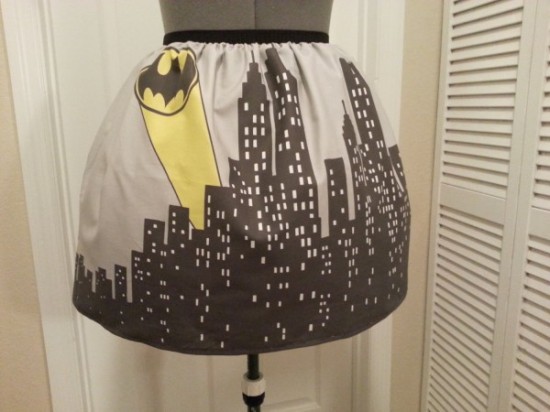 Check out this Bat skirt via Fashionably Geek.
IO9 writes a very out there theory about Spider-Man's webs.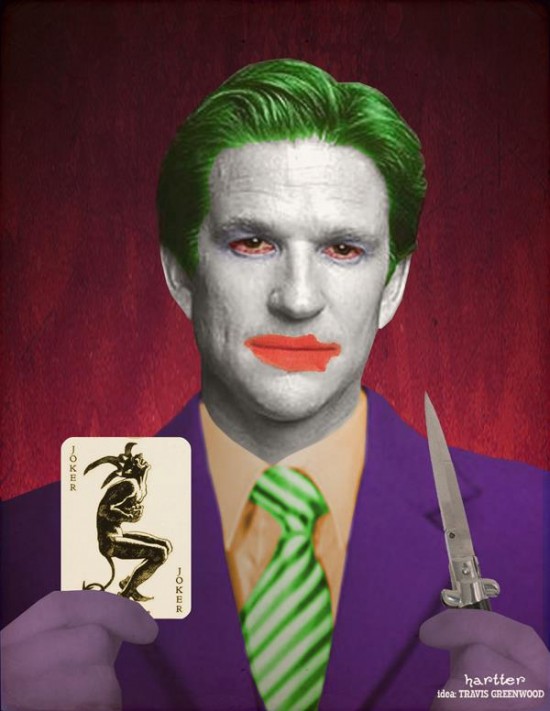 Private Joker, via Sean Hartter and Travis Greenwood
Here are 10 crazy superhero PSA comic books.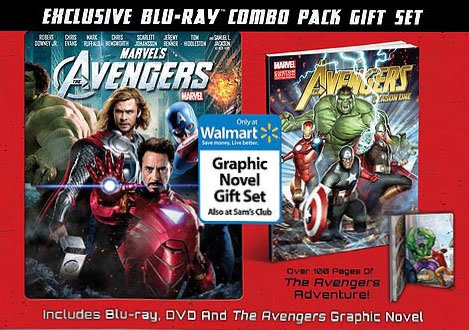 Comic Book Movie found out The Avengers made another $200 million on DVD and Blu-ray last year.
Skyfall has passed The Dark Knight Rises at the international box office via Coming Soon.