'Rise Of The Planet Of The Apes' Director To Adapt Acclaimed WWI Novel 'Birdsong'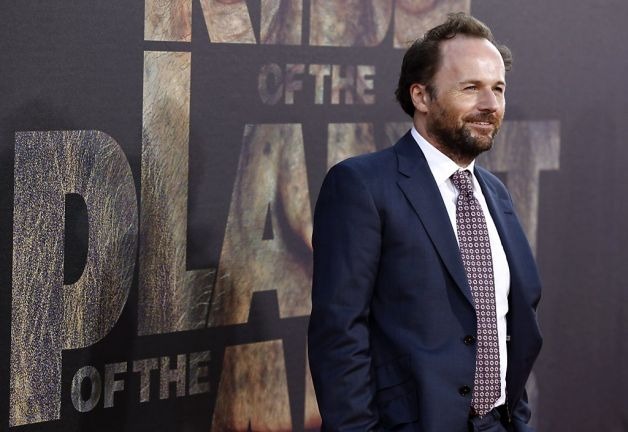 The Escapist director Rupert Wyatt became a wanted name in Hollywood after Rise of the Planet of the Apes turned into a critical and commercial hit. Rather than directing the next Apes film, Wyatt walked away to find something else.
That "something else" turns out to be an adaptation of Sebastian Faulks' novel Birdsong, which Wyatt scripted and will direct. The novel spans 1910 to 1917, with some dalliance in the late '70s as well, and is the story of an Englishman who indulges in an affair with a married French woman before the war, and is later seen as a dedicated officer on the front lines.
Screen Daily
reports that the film is now backed by UK company Embankment, which will be repping the film at the European Film Market, along with Andy Serkis' new version of
Animal Farm
and a film called
Our Robot Overlords
, from
Grabbers
director Jon Wright. (That film has Ben Kingsley and Gillian Anderson attached, and is a future-set tale "about a woman who has four or five kids living with her in a world run by robots and they break out in search of the father who's gone missing.")
If you're thinking that there is already a screen version of Birdsong, you're right — the BBC broadcast a two-part adaptation last year, starring Eddie Redmayne and Clémence Poésy, and backed by Working Title and Masterpiece at PBS.
Why do a new one? We don't know, exactly, but the fact that the BBC version landed a wheelbarrow full of BAFTA nominations doesn't hurt. The novel has many admirers, and clearly the material is seen as strong basis for a screen story. If Wyatt has ambitions that lie more in prestige pictures than big genre fare, he's got the right material in mind with this. Beyond that, Birdsong is simply a good and potentially challenging story to adapt to the screen.