Stacy Keach Lands Villain Role In 'Sin City: A Dame To Kill For'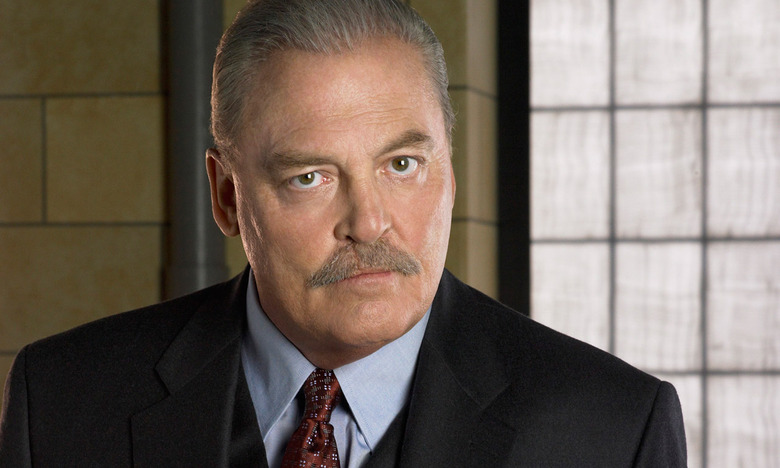 Although Sin City: A Dame to Kill For has been shooting for some time now, the nature of the production means that not all of the actors have to be on set at the same time. Directors Robert Rodriguez and Frank Miller have been taking advantage of that by roping in their stars when they can, so even now we're getting some major casting announcements. The new addition this week is Stacy Keach, who'll play a major villain called Wallenquist. Hit the jump to keep reading.
Casting Keach seems like a fun nod to Sin City's noir roots. Among Keach's most recognizable roles is Mike Hammer, a P.I. character based on the crime novels by Mickey Spillane. Keach portrayed Hammer in the TV series Mickey Spillane's Mike Hammer and its follow-up The New Mike Hammer from 1984 through 1987, and again on Mike Hammer, Private Eye in the 1997-1998 season. On the big screen, Keach has appeared in American History X, The Bourne Legacy, and Rodriguez's Machete. He recently wrapped Alexander Payne's Nebraska, due out later this year.
Keach joins several faces new to the Sin City sequel, including Green, Brolin, Joseph Gordon-Levitt, Julia Garner, Jamie Chung, Dennis Haysbert, Christopher Meloni, Ray Liotta, Jeremy Piven, and Juno Temple. In addition, the film features returning actors Bruce Willis, Mickey Rourke, Jessica Alba, Rosario Dawson, and Jamie King. Sin City: A Dame to Kill For lands in theaters October 4.