POTD: 'The Amazing Spider-Man 2' Starts Filming, On 35mm Rather Than Digital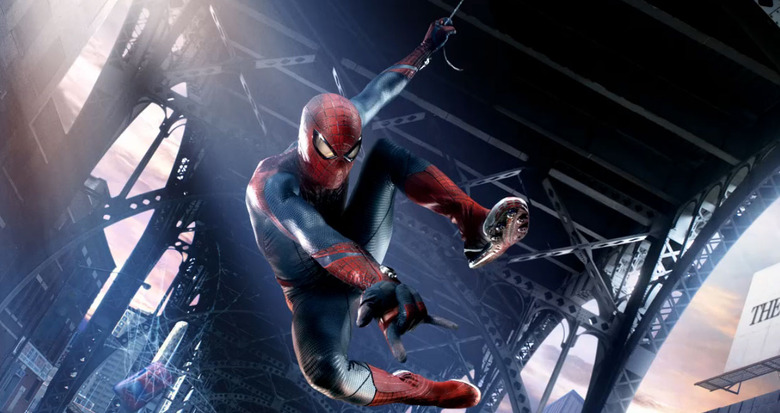 Director Marc Webb took to Twitter Monday night to post the following tweet:
Day 1. #anamorphic #film #philthecameraoperator pic.twitter.com/zuuiY5tv

— Marc Webb (@MarcW) February 5, 2013
"Day 1" obviously refers to filming on what still being called The Amazing Spider-Man 2, starring Andrew Garfield, Emma Stone, Jamie Foxx, Shailene Woodley, Dane DeHaan, Paul Giamatti, Sally Field and Martin Sheen. It's scheduled for release May 2, 2014.
What's also of note in this tweet is Webb's revelation that the sequel will be shot on 35mm film. The original was shot digitally. Check out a bigger version of the image after the jump.
Here's a bigger image of "Phil," the camera operator on the set of The Amazing Spider-Man 2. Where are they shooting? And do you think switching to film is a good thing? This means that the film will be post-converted to 3D, as Webb has said it will definitely be released in 3D.