Could Tron Appear In The 'Wreck-It Ralph' Sequel?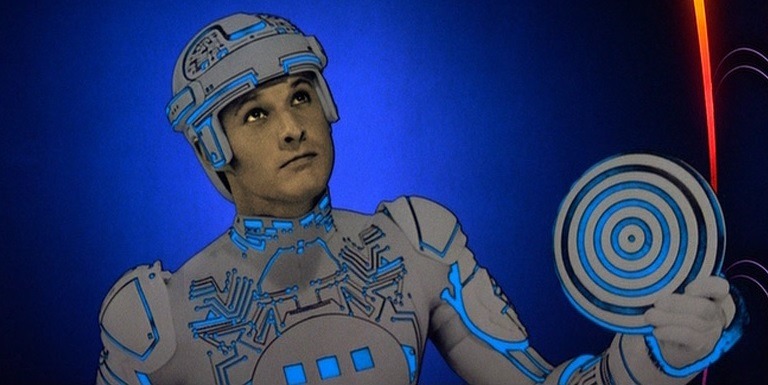 Bruce Boxleitner said last month that he wasn't sure if he'd be back for Tron 3, but apparently there's another sequel that'd be more than happy to have him. In a recent interview, director Rich Moore revealed that he had originally wanted a Tron cameo in Wreck-It Ralph. And while that didn't pan out, he's still got plans to work the character into a sequel. Hit the jump to keep reading.
Tron isn't the only famous video game character Moore wants to mix in for the sequel. A couple of months ago, he also expressed his hopes of finding some room for Mario, who at 32 years old remains one of the most iconic characters of all time. "We'll really come up with something good for Mario to do [in the next film]," he said to Moviehole. "To be able to present him in the sequel, would be great."
How Wreck-It Ralph 2 might use Mario or Tron remains to be seen, since few concrete plot details have been revealed. It's worth noting, though, that Moore has previously floated the idea of moving away from arcades toward online gaming in the sequel:
Should we be so lucky to do a sequel, I think it'd be great to explore online gaming, home games. We have some ideas of how we could — it was fun to begin it in an arcade. And I think that that really tapped into the nostalgia that that has attached to it. But if we were to do a sequel I think we need to bring it up to date. We're working on ideas, should we do one, that would bring it more into modern gaming, not just arcade cabinets.
Wreck-It Ralph 2 has yet to set a release date or confirm a cast, but considering its critical and commercial success there's little doubt a follow-up is on the way. Tron 3 is also in development, with director Joseph Kosinski, writer Jesse Wigutow, and star Garrett Hedlund attached.