'The Mortal Instruments: City Of Bones' Trailer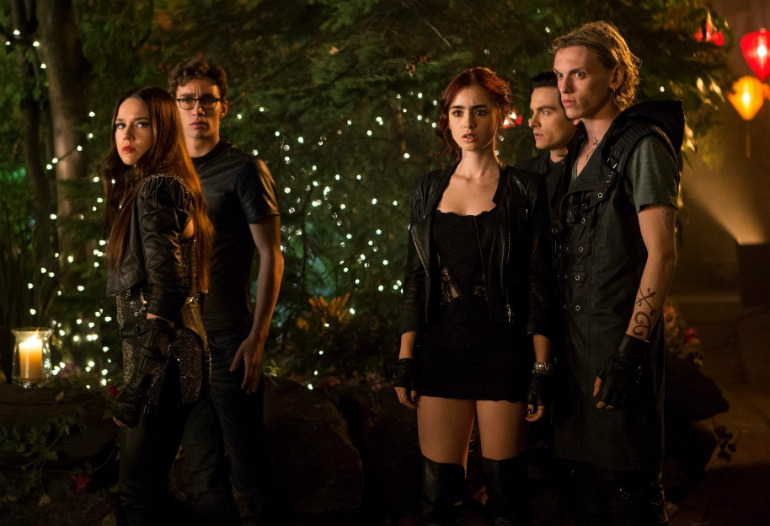 Nothing can stop the wave of YA adaptations coming to movie theaters in the next year or two — not even the relative disinterest in the movies. Beautiful Creatures and The Host didn't really hit so far this year, but there are more to come. Earlier today we saw the trailer for the new Percy Jackson film, and now here's the first full trailer for The Mortal Instruments: City of Bones.
The film features Lily Collins as a young woman who learns that there is a shadow conflict just out of sight, with half-angel warriors battling demons right before the unseeing eyes of humanity. With her own eyes open to the conflict, Collins' character is quickly drawn in. This trailer shows far more of the newly-done effects than did the teaser, and it also makes the film look rather like a revamped Buffy the Vampire Slayer. Have a look below.
The Mortal Instruments: City of Bones opens on August 23rd, 2013.
In the series' first book, the #1 New York Times bestseller "The Mortal Instruments: City of Bones," set in contemporary New York City, a seemingly ordinary teenager, Clary Fray, discovers she is the descendant of a line of Shadowhunters, a secret cadre of young half-angel warriors locked in an ancient battle to protect our world from demons. After the disappearance of her mother, Clary must join forces with a group of Shadowhunters, who introduce her to a dangerous alternate New York called Downworld, filled with demons, warlocks, vampires, werewolves and other deadly creatures.