'Like Someone In Love' Trailer: Abbas Kiarostami Looks For Love In Toyko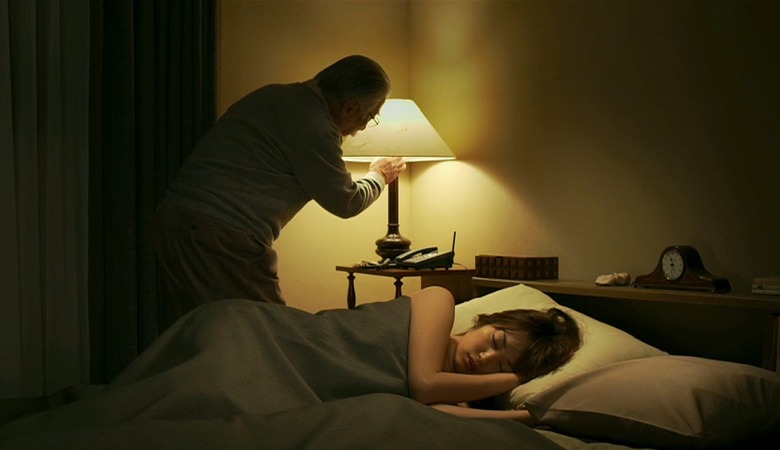 Although the setting has changed from Tuscany to Tokyo, Certified Copy director Abbas Kiarostami once again seems to be exploring themes of perception and mistaken identity in his latest film, Like Someone in Love.
Rin Takanashi plays a college student moonlighting as an escort. After spending an apparently sexless evening with an elderly new client (Tadashi Okuno), she allows him to drive her to class the next morning — where they're spotted by her jealous boyfriend (Ryo Kase), who assumes the old man must be her grandfather. And things get odder from there. Watch the new trailer after the jump.
What an elegant, moving trailer. I especially like the moody music that plays throughout. Like Someone in Love had its festival debut last year, and while it wasn't as uniformly praised as Kiarostami's last film was, it earned strong raves from some notable critics. This one should be well worth checking out, especially for fans of the auteur's other works.
Like Someone in Love gets a limited release starting February 15, appropriately enough for a sorta love story.
Fresh from the triumph of his Tuscany-set Certified Copy (NYFF 2010), master filmmaker Abbas Kiarostami travels even further afield from his native Iran for this mysteriously beautiful romantic drama filmed entirely in Japan. Like Someone in Love revolves around the brief encounter between an elderly professor (the wonderful 81-year-old stage actor Tadashi Okuno, here playing his first leading role in a film) and a sociology student (Rin Takanashi) who moonlights as a high-end escort. Dispatched to the old man by her boss—one of the professor's former students—the young woman finds her latest client less interested in sex than in cooking her soup, talking, and playing old Ella Fitzgerald records (like the one that gives the film its allusive title). Eventually, night gives way to day and a tense standoff with the student's insanely jealous boyfriend (Ryo Kase); but as usual in Kiarostami, nothing is quite as it appears on the surface. Are these characters—who conjure in one another the specters of regret and roads not taken—meeting by chance, or is it fate? Is this love, or merely something like it?