Tina Fey Teaming With 'Pitch Perfect' Director Jason Moore And 'SNL' Writer Paula Pell For 'The Nest'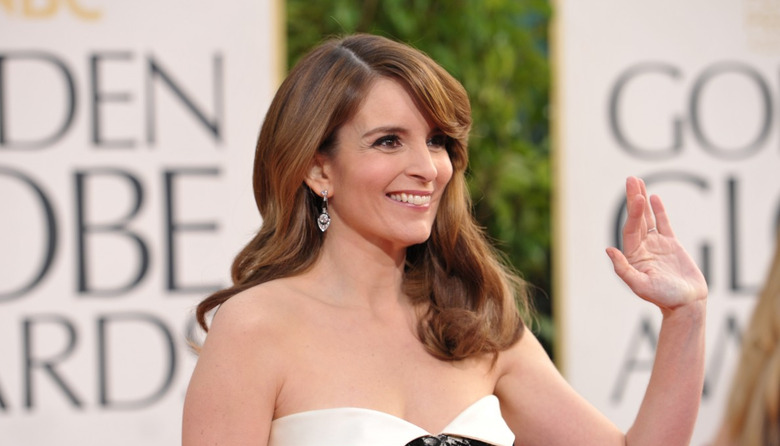 30 Rock's seven-season run on NBC has come to an end, but creator/star Tina Fey's big screen career is just heating up. She has Admission with Paul Rudd lined up for release in March, and is now headed to shoot The Muppets... Again in London.
For her next move beyond that, she's looking to team with Pitch Perfect director Jason Moore and Saturday Night Live writer Paula Pell on a Universal Pictures comedy titled The Nest. Hit the jump for more details.
The Nest marks the first feature script for writer/actress Pell, who's previously worked with Fey on Saturday Night Live and 30 Rock. (NBC Thursday viewers may also recognize her as Tammy Zero from Parks & Rec.) Pell recently co-produced Judd Apatow's This is 40, and is also set to re-team with him on a new project titled Business Trip.
Moore spent years working in television (Dawson's Creek, Everwood, Brothers & Sisters) and theater (Shrek The Musical, Avenue Q, Steel Magnolias) before making his feature debut last year on Pitch Perfect. That film turned out to be a big success for Universal, grossing $108 million worldwide on a budget of just $17 million. No wonder the studio is eager to get him back on board for this new project.