Superhero Bits: Iron Man 3, The Wolverine, Thor: The Dark World, Man Of Steel, Kick-Ass 2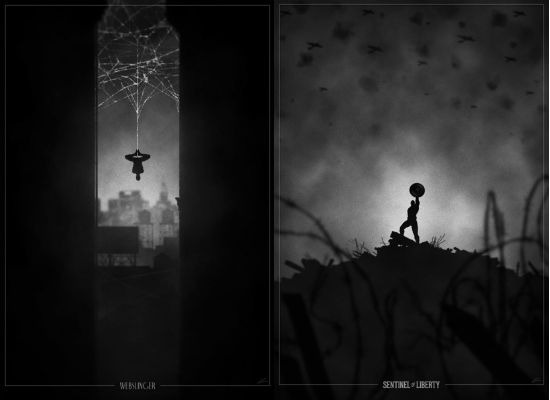 Which superhero reportedly won the Super Bowl commercial competition? How does Adewale Akinnuoye-Agbaje describe his character in Thor: The Dark World? Want to see some new stills from Iron Man 3 and The Wolverine? What does the latest Hot Toys version of Iron Man look like? Has Cartoon Network commented on the new DC Nation? How does Zack Snyder describe the romance in Man of Steel? Where can you see Batman fighting a shark? Read about all this and more in today's Superhero Bits.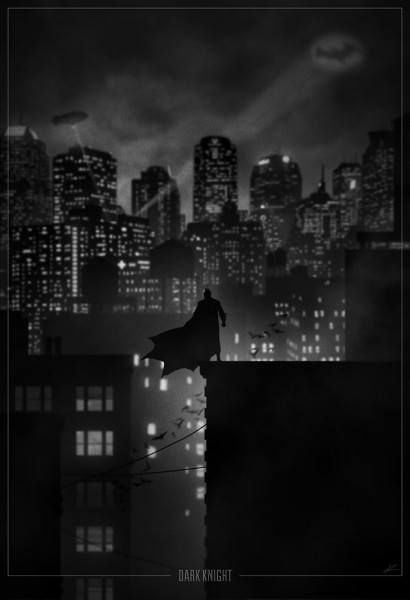 Marko Manev's superhero posters, via Collider, are blowing up today. Click on that link for more characters.
According to MovieTickets.com, the Iron Man 3 commercial won the Super Bowl.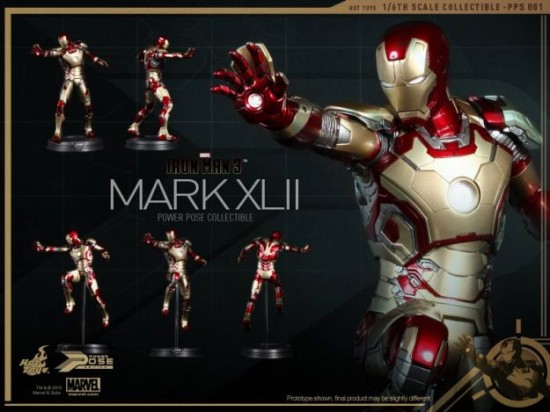 Hot Toys has lots of Iron Man 3 stuff coming out, including this "Power Pose" version of the Mark XLII. See more at Facebook.
Adewale Akinnuoye-Agbaje spoke to the LA Times about his dual role in Thor: The Dark World:
It's an amalgamation of a bull and a lava-like creature. He has very animalistic tendencies but with this insatiable and unstoppable power. As an actor, that's one of the hardest things to embody. You have to realize you are probably the most powerful thing you could imagine. And you have to be that. You can't pretend, so that when you face Thor, it's real.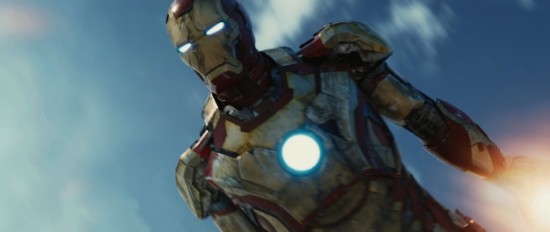 Marvel released a bunch of new images from Iron Man 3, sourced from the Super Bowl spot. Superhero Hype posted the lot.
Iron Man: Rise of the Technovore will be released on Blu-ray April 16. Read more at IGN.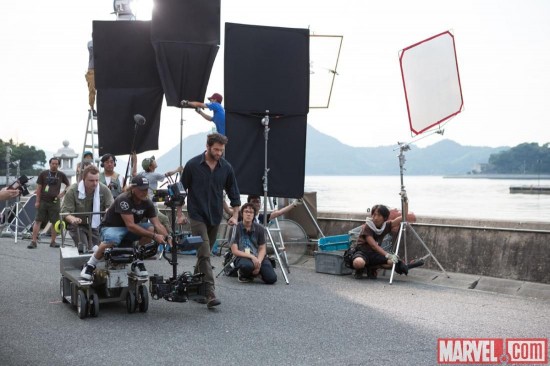 Here's an official behind the scenes image from The Wolverine, via Marvel.
Read all about the Warner Bros. plans for Toy Fair 13 over at Superhero Hype.
Due to the amount of graphics and images included in Superhero Bits, we have to split this post over THREE pages. Click the link above to continue to the second page of Superhero Bits.
Voices from Krypton (via CBM) posted this audio interview with Henry Cavill discussing body image in Man of Steel.
Cartoon Network commented to Comic Book Movie about the cancellation of Green Lantern and Young Justice:
Thank you to all our fans for expressing just how much they love DC Nation on Cartoon Network. There's still more new Young Justice and Green Lantern: The Animated Series to enjoy in the coming weeks. And DC Nation isn't going anywhere; there will be plenty of new adventures coming your way later this year.
REMOVED AT THE REQUEST OF UNIVERSAL
Collider posted an early look at some posters for Kick-Ass 2.Film School Rejects created a drinking game for the film All Superheroes Must Die.
Here's a super-cool custom Thor toy by loose collector, via Toy Cutter.
Brian Michael Bendis spoke a bit about Guardians of the Galaxy and the possibility of an Iron Man 3 cross over, read more at Bleeding Cool.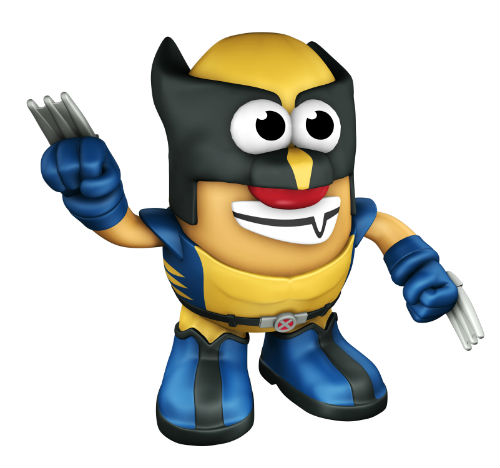 There are some new Marvel Potato Heads coming out, via Topless Robot.
Speaking to Empire (via Comic Book Movie) Zack Snyder and Henry Cavill did a little chatting about romance in Man of Steel.
[The romance] gives a bit of the DNA of the movie away. Suffice to say, whether it is Superman or Kal-El or Clark Kent, we wanted to make him cooler. You'll have to wait and see the why of it. [Amy Adams] is everything you would hope for from Lois Lane.
Due to the amount of graphics and images included in Superhero Bits, we have to split this post over THREE pages. Click the link above to continue to the third page of Superhero Bits.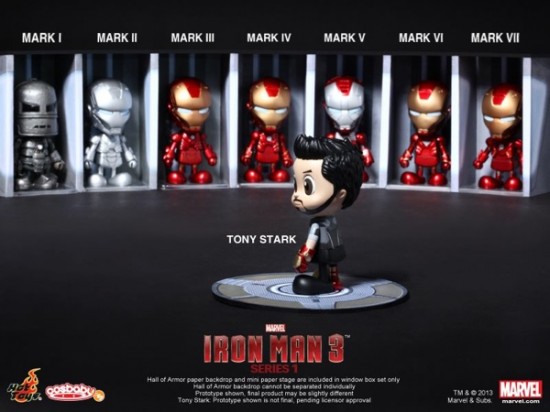 If you thought the Hot Toys Iron Man on page one was great, these Iron Man 3 cosbabys are even better. There are detailed pics on Nerd Approved.
Topless Robot has some of the best comeback lines from The Avengers: Earth's Mightiest Heroes.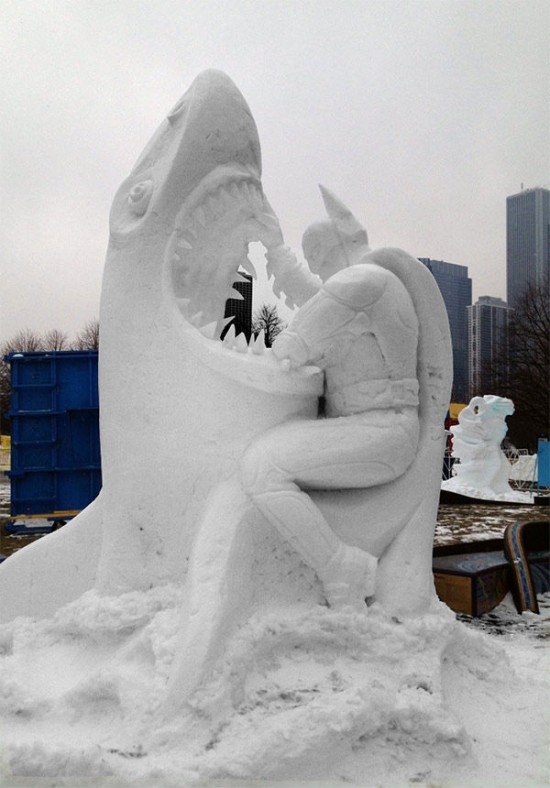 Reddit (via Obvious Winner) posted this awesome snowman depicting Batman's fight with a shark.IO9 has 12 things that ruined Superman.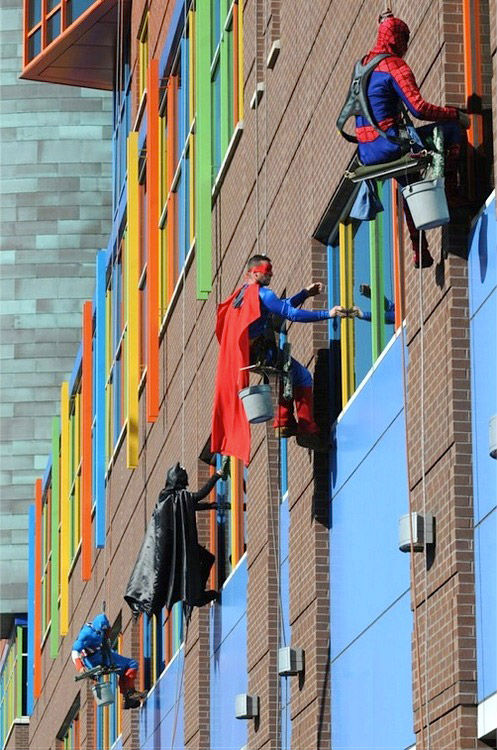 Superhero window cleaning never gets old.