'Die Hard 2' Director Renny Harlin To Helm Competing 'Hercules' Movie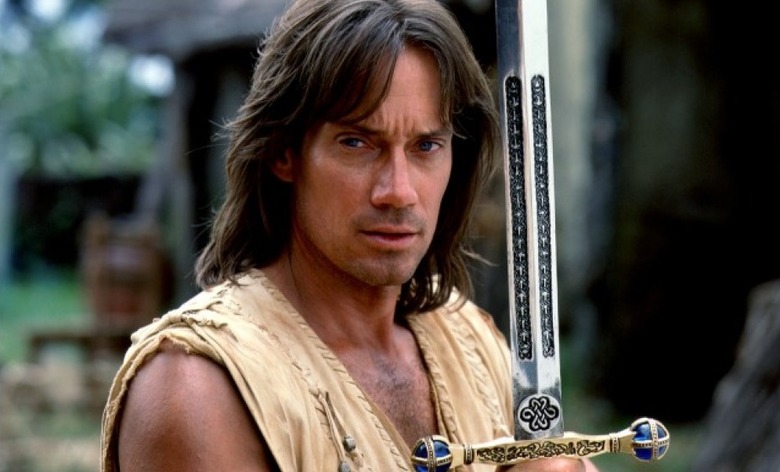 Weeks after MGM and Paramount announced a summer 2014 release for their Hercules project with director Brett Ratner and star Dwayne Johnson, Millennium has set a spring 2014 date for its own take on the hero. This one comes from Die Hard 2 helmer Renny Harlin and will be in 3D, as evidenced by its title Hercules 3D. No stars are attached as of yet, but look for that to change soon as the project barrels toward a May start. More details after the jump.
The $70 million Hercules 3D was scripted by Sean Hood and Hanna Weg, and is described as a revisionist take on the classic myth. "It's not a comic book, cartoony fantasy thing," Harlin explained to THR. "It's closer to Gladiator than flying horses." The film features eight leading roles, all of which will need to be cast in the coming weeks. Production will begin this spring in Sofia, Bulgaria for a tentative March 2014 release.
The fast schedule is clearly intended to give Hercules 3D an advantage over MGM/Paramount's Hercules, which lands August 8, 2014. However, Harlin points out that the Hercules myth has been told time and time again, and asserts that there's room for both. "I think these are very different kinds of movies in their approach to this legendary character," he said. "Obviously, Hercules has been portrayed in many different films, such as the Disney animated movie. I wish them luck. Ancient Greek mythology is an endless source of good stories ... Let's see both movies be successful."
At this point, it's tough to tell how different the two Hercules films will really be. Mirror Mirror and Snow White and the Huntsman drew a lot of comparisons to one another early last year, before it became apparent that the two films actually had very little in common. On the flip side, there's Millennium's upcoming Olympus Has Fallen, which seems to take a similar approach to the same premise as Sony's summer release White House Down.
(Note: Millennium's project has nothing to do with the '90s Hercules TV series pictured above, as far as we know. I just used an image from the series because hey, remember when that was a thing?)