'Fast & Furious 6' Super Bowl Spot: Vehicular Warfare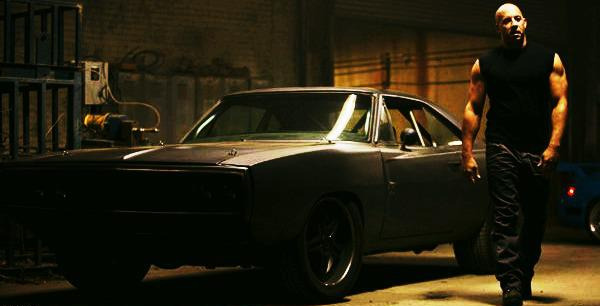 We haven't seen too much from Fast & Furious 6 yet, but Universal has apparently chosen Super Bowl weekend to get the marketing push started in earnest. A few days ago, they revealed the full synopsis, and earlier this weekend they unveiled the first poster. Now, in the middle of the big game, we've finally gotten our first look at some footage in the form of a 60-second TV spot. Check it out after the jump.
Watch other 2013 Super Bowl spots at these links: Iron Man 3, World War Z, Star Trek Into Darkness, The Lone Ranger, Oz: The Great and Powerful.
[via Jo Blo]
Fast cars, buff dudes, beautiful women, and totally ridiculous action: Yup, it's a Fast and the Furious movie, all right. In all seriousness, Fast Five was one of the most purely entertaining films of 2011, so I've got high hopes for the follow-up. So far, we're off to a good start. The charismatic Luke Evans seems a worthy villain, Michelle Rodriguez is making her triumphant return, and the shot of a car shooting out of a fiery airplane is on par with anything we've seen in previous films.
Justin Lin directs again, with Vin Diesel, Paul Walker, and Dwayne Johnson returning in major roles. Fast & Furious 6 races into theaters on May 24.
Since Dom (Diesel) and Brian's (Walker) Rio heist toppled a kingpin's empire and left their crew with $100 million, our heroes have scattered across the globe. But their inability to return home and living forever on the lam have left their lives incomplete.
Meanwhile, Hobbs (Johnson) has been tracking an organization of lethally skilled mercenary drivers across 12 countries, whose mastermind (Evans) is aided by a ruthless second-in-command revealed to be the love Dom thought was dead, Letty (Rodriguez). The only way to stop the criminal outfit is to outmatch them at street level, so Hobbs asks Dom to assemble his elite team in London. Payment? Full pardons for all of them so they can return home and make their families whole again.