'Iron Man 3' Super Bowl Spots: Air Force One Needs A Hand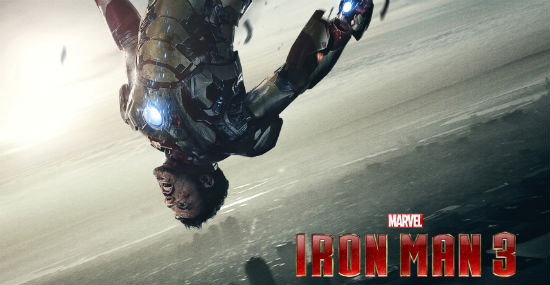 The sky's the limit in the Super Bowl commercial for Iron Man 3, which is now online. In it Tony Stark has to push the limits of his suit as a exploding Air Force One is spilling people and Iron Man has to scoop them all out of the air.
It's an exciting, focused spot for the May 3 release directed by Shane Black and starring Robert Downey, Jr., Gwyneth Paltrow, Don Cheadle, Jon Favreau, Guy Pearce, Rebecca Hall, James Badge Dale and Ben Kingsley. Check it out below, along with the extended version.
Watch other 2013 Super Bowl spots at these links: World War Z, Star Trek Into Darkness, The Lone Ranger, Oz: The Great and Powerful, Fast & Furious 6.
Here's the spot itself.
Here's the extended version of the spot.