'Revenge' Star Emily VanCamp Wins Female Lead In 'Captain America: The Winter Soldier'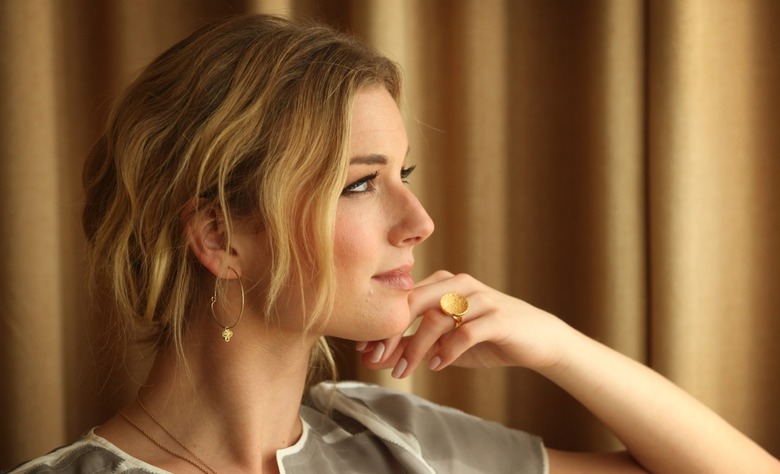 Not all mainstream superhero flicks to change love interests between installments. Even the womanizing Tony Stark been loyal to Pepper through three films now, four if you count the upcoming Iron Man 3. But given the big time jump at the end of Captain America: The First Avenger, Captain America: The Winter Soldier simply couldn't stick with Peggy Carter (Hayley Atwell), no matter how delightful she was.
Over the past several months, we've watched as what felt like every moderately famous actress under 35 tried to attach herself to Winter Soldier female lead. Now, at long last, Marvel Studios has found their lucky lady in Emily VanCamp. The 26-year-old actress is best known for her TV work, having starred in Everwood, Brothers & Sisters, and, currently, Revenge. More details after the jump.
To cast the part, the Captain America team looked at top actresses from both film and television. Among the others who've been tested or rumored for the part at various points are Emilia Clarke (Game of Thrones), Jessica Brown Findlay (Downton Abbey), Teresa Palmer (Warm Bodies), Imogen Poots (Fright Night), Alison Brie (Community), Mary Elizabeth Winstead (Scott Pilgrim vs. The World), Anna Kendrick (Pitch Perfect), and Felicity Jones (Like Crazy).
VanCamp joins a star-studded cast that includes Sebastian Stan, Anthony Mackie, Frank Grillo, Toby Jones, Scarlett Johansson, Nick Fury, Cobie Smulders, and, of course, Chris Evans as Steve Rogers himself. Joe and Anthony Russo are directing the picture, which has not announced a production start date but is scheduled to land in theaters April 4, 2014.