'Spring Breakers' Red Band Trailer: Sex And Crime Go Hand In Hand With James Franco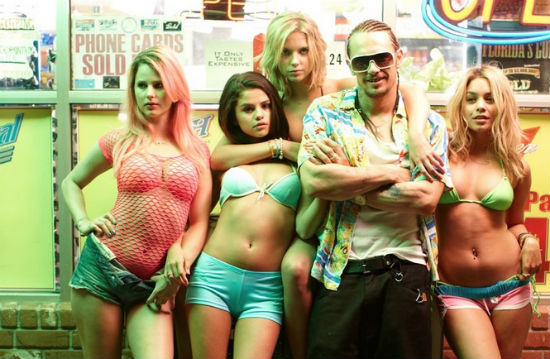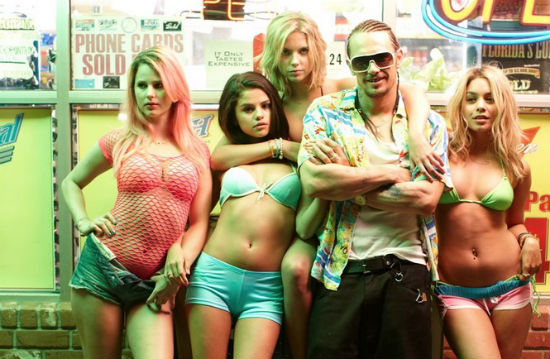 When Harmony Korine's Spring Breakers premiered in Toronto late last year, it instantly became a must-see film. Some people hated it, other people loved it; arguments went that many either loved that they hated it so much or hated that they loved it so much. Films like that don't come along very often.
Four girls (Vanessa Hudgens, Selena Gomez, Rachel Korine and Ashley Benson) rob a store to go on spring break, get arrested and are sprung by a rapper calling himself Alien (James Franco). His promise is that they'll have more money and drugs than they could ever imagine if they just join him in his life of debauchery and crime. The first trailer looked absolutely insane and now this French, non-censored trailer throws even more sex and profanity into the mix. Check it out below.
Thanks to Mars Distribution for the trailer, via The Film Stage:
Spring Breakers opens this March and I am beyond excited. "Spring break, bitches!"
Brit (Ashley Benson), Candy (Vanessa Hudgens), Cotty (Rachel Korine) and Faith (Selena Gomez) have been best friends since grade school. They live together in a boring college dorm and are hungry for adventure. All they have to do is save enough money for spring break to get their shot at having some real fun.
A serendipitous encounter with rapper "Alien" (James Franco) promises to provide the girls with all the thrill and excitement they could hope for. With the encouragement of their new friend, it soon becomes unclear how far the girls are willing to go to experience a spring break they will never forget.