'The Raid 2' Begins Production, Behind The Scenes Photos Released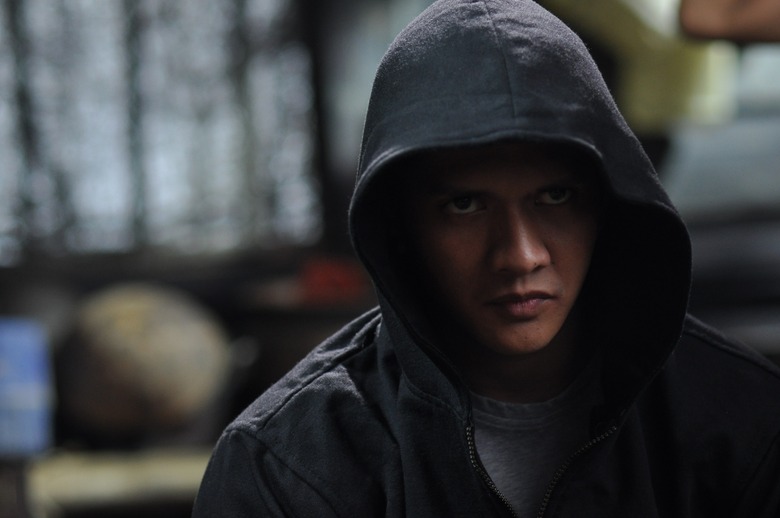 A press release has announced the start of production on Gareth Evans' The Raid 2: Berandal, which kicked off a 100-day shoot in Indonesia this week. Along with the announcement comes a confirmation of the cast — The Raid star Iko Uwais returns, alongside Tio Pakusadewo, Putra Arifin Scheunamann, Julie Estelle, Alex Abbad and Roy Marten.
Last year Evans called the sequel "a big departure in a way, in that we won't just copy the same formula as the first film," and he explained,
It's not going to be set within one building this time. Everything that was terrifying about the boss in that building in the first movie is small fry compared to the criminal organization we meet in the second film. We take it out into the streets, go much wider and much bigger in terms of the scope.
We've got a few more details after the break, along with a set of behind the scenes photos from the beginning of the shoot.
The press release announces a bit of plot:
Picking up right where the first film ends, The Raid 2 follows Rama (Uwais) as he goes undercover and infiltrates the ranks of a ruthless Jakarta crime syndicate in order to protect his family and uncover the corruption in his own police force.
The first photos from the film doesn't really show much of the action that we can expect to see in the film, but this first look is better than none at all. Most of the pics seem to come from one of the first shots knocked off for the film: