'World War Z' Super Bowl Spot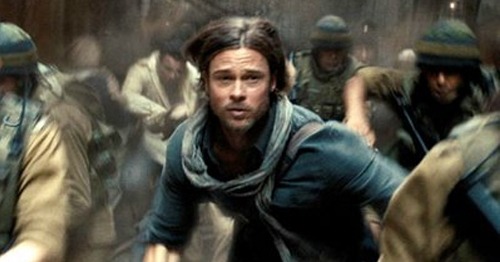 We've all been pretty concerned about Marc Forster's adaptation of the Max Brooks novel World War Z. First the film was delayed for extensive reshoots and some accompanying rewrites, and then the first footage failed to assuage the concerns of the book's biggest fans.
So how does it look now, in this second big footage drop, which comes in the form of a Super Bowl TV spot? The 30-second spot has enough time to recap some of what we've seen in the first trailer, including the setup of the zombie outbreak that Brad Pitt and his family must survive, but then it throws out a bit of new effects footage. Does this spot look better or more convincing than the first trailer? I'm not so sure; judge for yourself below.
Watch other 2013 Super Bowl spots at these links: Iron Man 3, Star Trek Into Darkness, The Lone Ranger, Oz: The Great and Powerful, Fast & Furious 6.
Apple has the new spot. World War Z opens on June 21.
The story revolves around United Nations employee Gerry Lane (Pitt), who traverses the world in a race against time to stop the Zombie pandemic that is toppling armies and governments and threatening to decimate humanity itself. Enos plays Gerry's wife Karen Lane; Kertesz is his comrade in arms, Segen.