New Images: 'Jack The Giant Slayer', 'The Lone Ranger', 'The Place Beyond The Pines'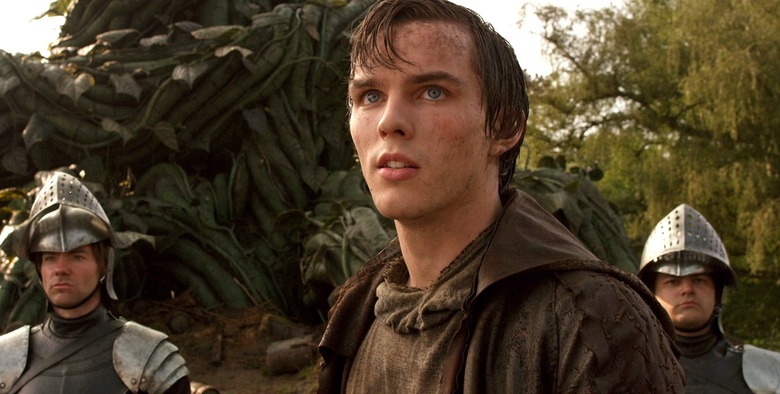 With spring creeping up on us, a whole bunch of images have just been revealed for two very different high-profile releases. Bryan Singer's Jack the Giant Slayer is a CG-heavy fantasy epic based on the classic fairy tale, while Derek Cianfrance's The Place Beyond the Pines takes an atypical approach to the crime thriller genre.
In addition, we have a new still for Gore Verbinski's The Lone Ranger, which isn't due out until summer but should be revealing a bit of new footage during this weekend's Super Bowl. Check out all the pictures after the jump.
[Collider]
A few weeks later comes the release of The Place Beyond the Pines, which reunites Ryan Gosling with his Blue Valentine director for a saga about "fathers and sons, cops and robbers, heroes and villains." Gosling plays a pro motorcycle rider who turns to crime to support his family, and Bradley Cooper a newbie cop who clashes with him. Eva Mendes, Ray Liotta, Dane DeHaan, and Emory Cohen also star. Look for it in theaters March 29.
[EW via The Film Stage]
Finally, we also have a new high-res still from The Lone Ranger. Armie Hammer plays the title character, but it's really Tonto who's front and center. Here, he appears to be having a staring contest with a horse, because that's just the kind of bizarre behavior that one engages in when one is Johnny Depp in white pancake makeup. The Lone Ranger rides into theaters July 3.