Guillermo Del Toro's Stop-Motion 'Pinocchio' Postponed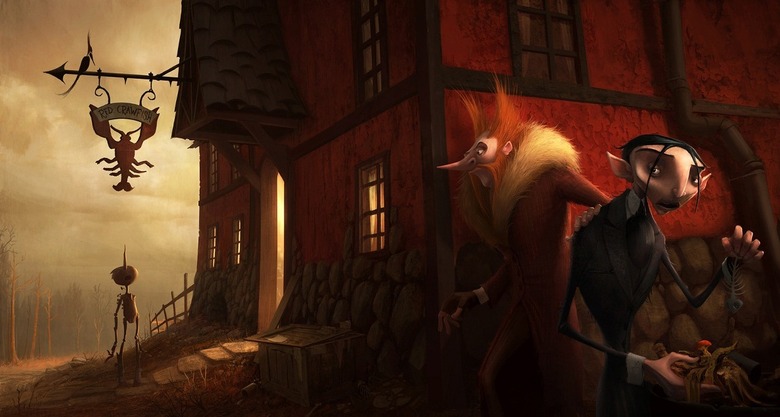 Guillermo del Toro always has a big handful of projects in various stages of development. That means, unfortunately, that as certain things come to the fore, others fall away. Sometimes they're due to his commitments to projects such as Pacific Rim and Crimson Peak. Others might go away due to various forces in the entertainment industry that help and hurt projects as part of the normal run of things. Seems line one particular animated film has fallen prey to those forces.
Over the past couple years we've heard about a stop-motion version of Pinocchio that del Toro was developing with The Jim Henson Co., with GDT and Gris Grimly writing and Grimly set to direct. There was concept art and some images of the puppets, and even a planned cast. Tom Waits was lined up to voice Gepetto, which just sounds lovely.
But now it looks like that project is dead, or at least sleeping. 
Bleeding Cool noticed tweets from Grimly that said "Short to the point update on Pinocchio for those inquiring: It appears that this is not the right time for such a superior-adventurous flick," with a follow-up that suggested Frankenweenie's profit margin has scared away investors. "But they look at numbers. Frankenweenie was a box office failure to them."
There's good news for those who hope to see Grimly direct something in the near future, however, as he says he's got another project in the early stages:
I've been working with a studio, adapting Little Jordan Ray's Muddy Spud into a movie. Off to bounce ideas back and forth with them.

— Gris Grimly (@GrisGrimly) January 29, 2013