Charlize Theron Circling Seth MacFarlane's 'A Million Ways To Die In The West,' New Plot Details Revealed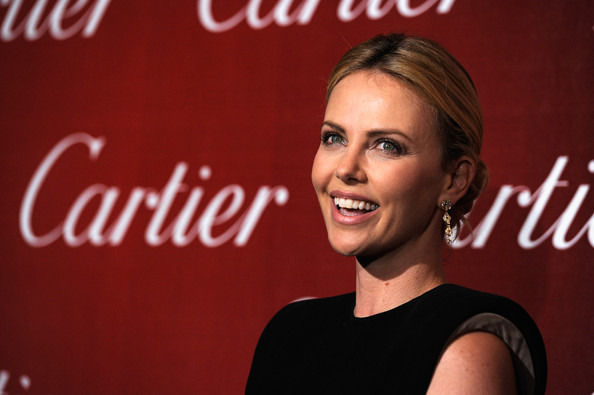 Once Seth MacFarlane is done hosting the Oscars in a couple weeks, he'll move on to directing the feature follow-up to his 2012 hit Ted. That film will not be Ted 2, however. It will be A Million Ways To Die In The West, a comedy western in the mold of Blazing Saddles. MacFarlane will star and it now seems Charlize Theron is nearing a deal to play opposite the Family Guy creator. She'd be playing one of two love interests for MacFarlane's character. There are more plot details below.
The Hollywood Reporter broke the news of Theron's likely involvement with the film which MacFarlane will co-write, star in and direct. He's aiming at a May start date.
Here's how the film is described:
A Million Ways... is a Blazing Saddles-style comedy that follows a sheepish farmer who chickens out of a gunfight and sees his girlfriend leave him. When he meets the wife of a notorious outlaw who offers to teach him how to shoot, the farmer at first sees a chance to win back his love but slowly falls for the woman. Complications ensue when the outlaw returns and reclaims his woman.
There's no word on which role, the girlfriend or the outlaw's wife, would be for Theron but it sounds like the latter has more meat to it. I'd bet on that. Either way, it sounds like a premise that's simultaniously ripe for awkward comedy and plays into male insecurity, a regular theme of MacFarlane's.
Once this film is finished, the writer/director is expected to get to work on a sequel to Ted.
What do you think about the idea behind A Million Ways To Die In The West?