Guy Pearce Glares On A New 'Iron Man 3' Poster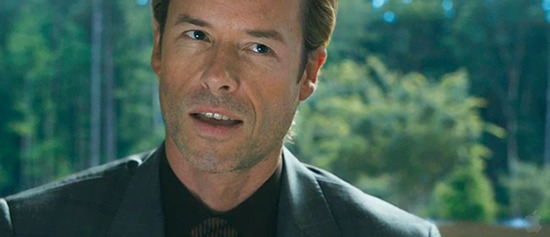 Shane Black's Iron Man 3 is the first promising tentpole of the summer, in part because of the presence of Black (Kiss Kiss Bang Bang) himself behind the camera. But a few new cast members are also helpful when it comes to building anticipation, and one of them just got his own character poster.
In the film, Guy Pearce plays Aldrich Killian, the guy who develops the Extremis nanotech serum that drove a 2005 story arc in the Iron Man comic series, and which has been partially adapted into the plot of the new film. (The revamped origin of Iron Man from the Extremis storyline also made its way into the first Iron Man movie, as the origin of the character on film.)
We've seen Pearce briefly in footage for the film, and still don't know quite how important he'll be to the story, but the technology his character develops is definitely a big part of the evolution of Iron Man. Now we've got a poster featuring Pearce's visage, below.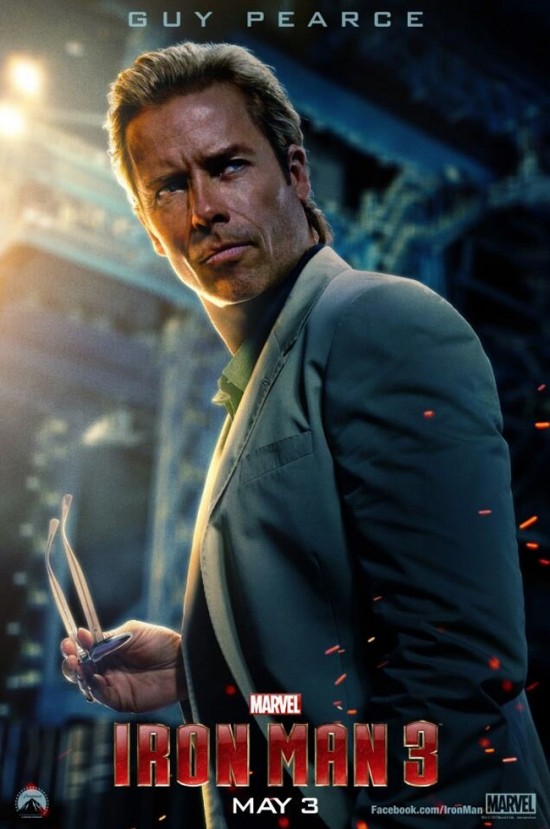 Iron Man 3 opens on May 3.
Marvel's "Iron Man 3" pits brash-but-brilliant industrialist Tony Stark/Iron Man against an enemy whose reach knows no bounds. When Stark finds his personal world destroyed at his enemy's hands, he embarks on a harrowing quest to find those responsible. This journey, at every turn, will test his mettle. With his back against the wall, Stark is left to survive by his own devices, relying on his ingenuity and instincts to protect those closest to him. As he fights his way back, Stark discovers the answer to the question that has secretly haunted him: does the man make the suit or does the suit make the man?