'Somebody Up There Likes Me' Trailer: Enjoy Nick Offerman's Dry, Sarcastic Charm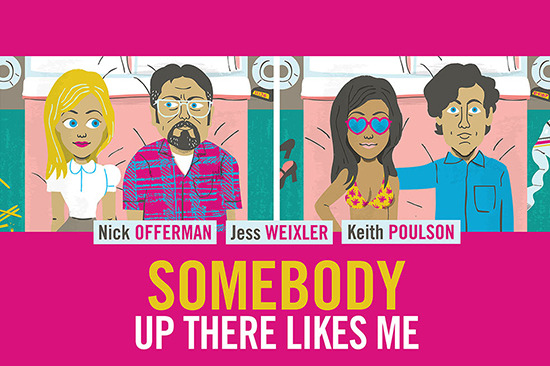 This trailer made me laugh. In Somebody Up There Likes Me, which originally premiered last year at SXSW, Nick Offerman of Parks & Rec. plays an ascerbic but good-natured guy who... well, it's possible that he doesn't actually do a whole lot other than comment drily on things taking place around him. But since it's Offerman, I can't say I'm too upset about that.
And while the rest of the trailer may be a bit uber-indie for some people, the kicker gag is a good one. Check out the footage below. 
Things are really taking off for Offerman. After the 2011 saw the solidification of a real fanbase for the actor thanks to his TV work, last year he showed up in films such as Smashed and 21 Jump Street. Now, in 2013, this one is finally seeing release, he's got parts in the Sundance films In a World... and Toy's House, both of which were picked up, and he'll be in We're the Millers and Diablo Cody's directorial debut.
Apple has the trailer. Somebody Up There Likes Me opens in theaters on March 8th, and will be on VOD March 12.
Nick Offerman ("Parks and Recreation") stars in this smart, subversive comedy about a man, his best friend (Keith Poulson), and the woman they both adore (Jess Weixler, Teeth) watching their lives fly by.