Danny Boyle's 'Trance' Scores New Poster And April US Release Date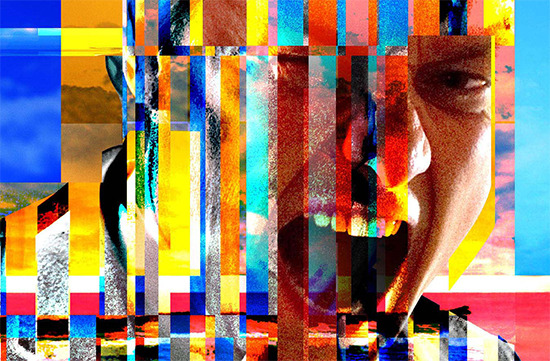 This is essentially a big retweet, but it's a good one, as Fox Searchlight has announced the US release date for Danny Boyle's new film Trance. The picture stars James McAvoy, Rosario Dawson and Vincent Cassell in a story about an art thief (McAvoy) who is injured while stealing a painting. He claims that amnesia prevents him from remembering where he stashed the loot, and so a crime boss (Cassell) employs a hypnotherapist (Dawson) to get the info out of the thief's head.
The studio has announced an April 5 release for the film. More info, and a poster that ably captures what appears to be the very fragmented condition of McAvoy's mind, follows after the break.
Danny Boyle's film TRANCE will be released on April 5, 2013! Starring James McAvoy, Rosario Dawson and Vincent Cassell. pic.twitter.com/MYd2nuOn

— Searchlight Pictures (@searchlightpics) January 29, 2013
The first UK trailer for the film makes Trance out to be something of a return to early form for Boyle. Energetic motion is captured both in the cinematography and the editing, and the subject matter seems as if it has given the director more license to play than ever before.
Here's a larger version of the poster. Who's going to be the first to hang this in a place where it'll be the first thing they see every day?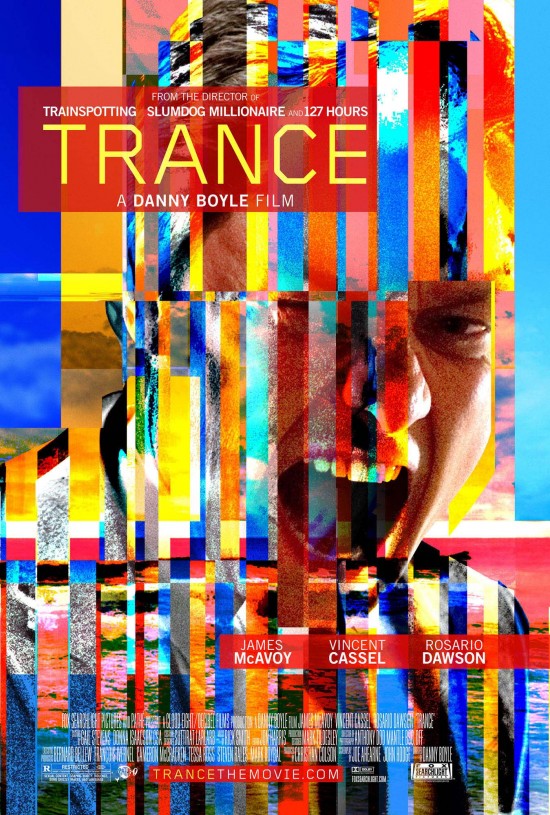 Simon (James McAvoy), a fine art auctioneer, teams up with a criminal gang to steal a Goya painting worth millions of dollars, but after suffering a blow to the head during the heist he awakens to discover he has no memory of where he hid the painting.  When physical threats and torture fail to produce answers, the gang's leader Frank (Vincent Cassel) hires hypnotherapist Elizabeth Lamb (Rosario Dawson) to delve into the darkest recesses of Simon's psyche.  As Elizabeth begins to unravel Simon's broken subconscious, the line between truth, suggestion, and deceit begin to blur.