'Skyfall' Scribes Neal Purvis And Robert Wade To Write Nicolas Winding Refn's 'Barbarella' TV Series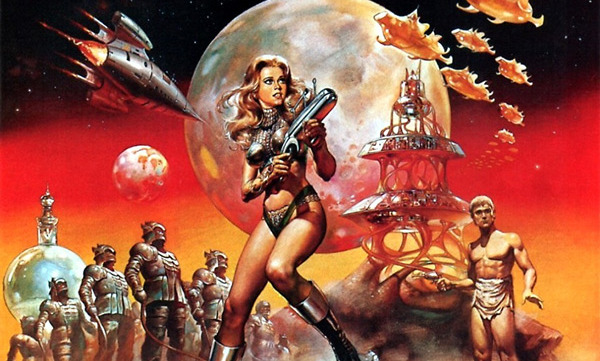 Last year, we got the surprising but not unwelcome news that Nicolas Winding Refn would be revamping Barbarella for the small screen. Now he's being joined by some other big cinematic names. Neal Purvis and Robert Wade, who have co-written the last five Bond movies including Skyfall, have just signed on to write the script. Hit the jump to read more.
The new show will be based on the original comic book by Jean-Claude Forest, which also served as the inspiration for the 1968 Roger Vadim film with Jane Fonda in the title role. The book's plotlines follow Barbarella as she bounces from planet to planet engaging in various adventures, many of which are sexual in nature. "I'm certain that the combination of our creative forces will produce a show that is as enthralling as it is sexy," said Refn in a statement.
Martha De Laurentiis (husband of the late Dino De Laurentiis, who produced the 1968 Barbarella) remains involved with the project as an executive producer, as she has been throughout its many versions. Julien Forest and Jean-Marc Lofficier will serve as co-executive producers. The series is being produced by Gaumont International Television, which is also behind Bryan Fuller's Hannibal and Eli Roth's Hemlock Grove.
Over the past decade and half, Purvis and Wade have collaborated on five James Bond movies, as well as the Rolling Stones biopic Stoned, the dramatic thriller Return to Sender, and the spy parody Johnny English. In October, news broke that the duo would not be back for the next Bond movie, and that their Skyfall co-writer John Logan would instead go at it alone. Perhaps Purvis and Wade just wanted to try their hand at something different. Barbarella should certainly qualify, if that's the case.