TV Bits: 'Breaking Bad', '30 Rock', 'Girl Meets World', 'Girls', 'Enlightened', 'Shameless', 'Californication', 'The Walking Dead'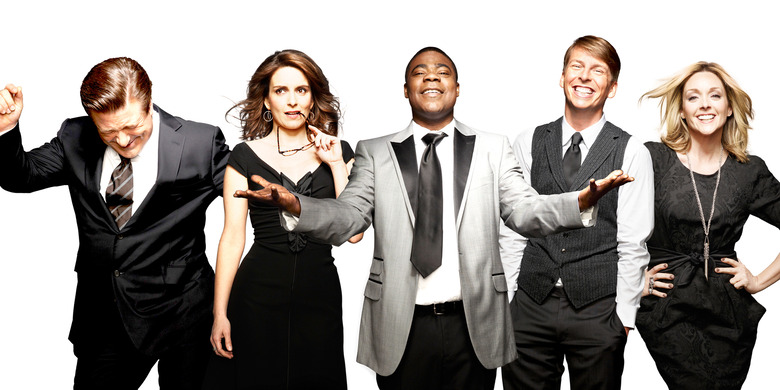 The end is nigh for 30 Rock, but fear not — the TGS gang will live on as a Ben & Jerry's ice cream flavor of some sort. Also after the jump:
Girl Meets World casts the offspring of Cory and Topanga
There might be a Malcom in the Middle reunion on Breaking Bad, kinda
Girls and Enlightened episodes work around the Super Bowl with online debuts
Shameless, House of Lies, Californication, Ripper Street and Banshee get renewed
Glen Mazzara says to "ask AMC" why he was kicked off The Walking Dead
Now, after an exhaustive casting search, producers have finally found a fit in Rowan Banchard. The eleven-year-old actress has previously been seen in Spy Kids: All the Time in World in 4D and The Back-up Plan. And she looks more or less exactly like you'd expect the offspring of Savage and Fishel to look.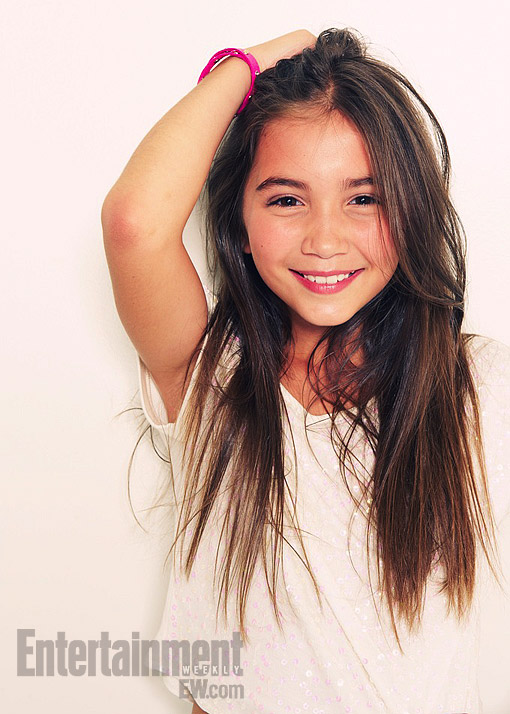 Girl Meets World is scheduled to start shooting a pilot next month, and will air during the 2013-2014 season if it gets picked up to series. [EW]Dean Norris recently got the Internet buzzing when he tweeted a photo of himself hanging out with Bryan Cranston and Jane Kaczmarek, sparking rumors that a Malcolm in the Middle mini-reunion could be in the works for Breaking Bad.
Hankum in the Middle pic.twitter.com/uYumFfvx

— Dean Norris (@deanjnorris) January 21, 2013
Kaczmarek further fanned the flames with a message of her own:
However, it seems Kaczmarek's tweet may be just a tad misleading. Inside sources now say Hal and Lois will be reuniting, but not in the meth drama's current season. Instead, Kaczmarek will show up on the DVD. Breaking Bad's final run of episodes begins airing this summer. [Vulture]
The Super Bowl is wreaking all sorts of scheduling havoc on every network that isn't CBS, but HBO's found a way to make sure subscribers can tune in to the game and still get their fix of Girls and Enlightened. The network has given early premieres to the next episodes of both comedies (Girls' "It's a Shame About Ray" and Enlightened's "Follow Me"), which can be accessed now via HBO Go or On Demand.
In addition, the shows will make special on-air debuts on Saturday evening at 10 and 10:30 PM, respectively, followed by showings in their regular timeslots on Sunday at 9 and 9:30. [EW]
Showtime is eager to keep its Sinful Sundays going. The premium cable network has just given renewal orders to Shameless, House of Lies, and Californication, each of which is drawing more viewers than ever in its current season.
Meanwhile, freshman series Ripper Street and Banshee have been re-upped for their second seasons by BBC America and Cinemax, respectively. And over at HBO, Lena Dunham has confirmed that Girls will begin shooting its third season in March — although the network has yet to confirm the pickup. [HitFix, Deadline]
Still wondering why Glen Mazzara dropped out as the showrunner of The Walking Dead? So is he. "When people involved with the show are looking at the long-term plan, you know, they want something different," he said of his exit. "And what those differences are, you'd have to ask AMC."
Whispers pinpointed the friction between Mazzara and comic book creator / TV series executive producer Robert Kirkman as one of the issues, and while Mazzara isn't naming names, his comments certainly hint at their contentious relationship. "When you are the creator you can say this is what the show is. I didn't create the show, I didn't create the comic book so I was just glad I was able to contribute," he added.
The Walking Dead's third season resumes February 10. [Deadline]30 Rock ends its run this week, but it'll be picking up a pint of Ben & Jerry's on the way out. The ice cream company will unveil a themed flavor at a finale viewing party in New York City on Thursday evening. Leave your guesses as to what the mysterious new concoction might be in the comments. Adultaraisin ice cream with Muffin Top pieces and a Sabor de Soledad crumble, perhaps? [Grub Street]
The fairy tale retelling trend is still going strong on the small screen. NBC has given the green light to Wonderland, a drama pilot from CSI creator Anthony Zuiker. Set in the present day, the show will follow a new character named Clara, whose life mysteriously went downhill seven years ago. When a stranger hints to Clara that the reasons for her bad fortune lie in Wonderland, she decides to wage war against the land's new Queen: Alice. [Deadline]