'Taken' Director Targets Sean Penn For 'Prone Gunman'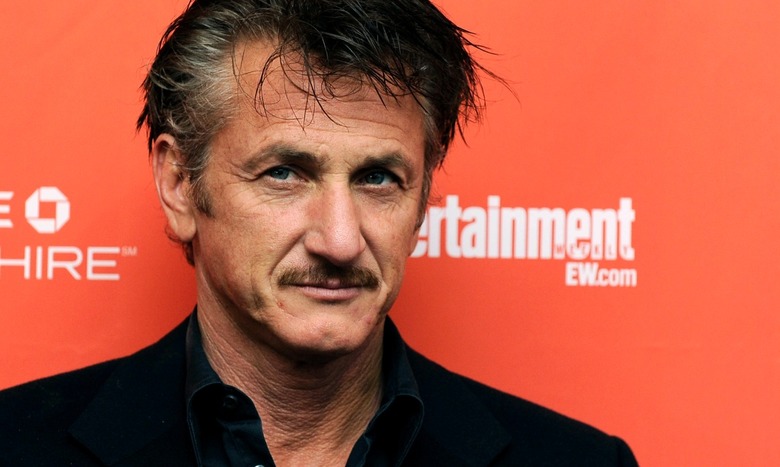 The Transporter cinematographer and District B13 director Pierre Morel broke big with Taken and then retreated back to the action cheese of From Paris With Love. But next he'll direct an unexpected actor in a new action/thriller. Sean Penn is now set to star in Morel's adaptation of the thriller novel Prone Gunman.
Peter Travis (Dredd) adapts the 1981 novel by the late Jean-Patrick Manchette. The film version of the tale will feature a covert op who is betrayed and must rely on his skills to survive as he is hunted across Europe. The direction of Morel makes this seem like it could have more in common with Penn's work in Gangster Squad than the more serious work the actor has delved into for many years. But if the film holds true to the book it could be a bit more unusual.
This is how Prone Gunman was described upon it's re-publication in 2002:
Martin Terrier is a hired killer who wants out of the game—so he can settle down and marry his childhood sweetheart. After all, that's why he took up this profession! But the Organization won't let him go: they have other plans. Once again, the gunman must assume the prone shooting position. A tour de force, this violent tale shatters as many illusions about life and politics as bodies.
That doesn't tell you much about Manchette, who was a left-leaning writer whose fiction wove political and social criticism into violent and detailed procedurals. There's a deep spirit of defeat in Prone Gunman, which could put this in the company of a film like The American rather than line it up with Morel's other work.
Prone Gunman is currently set to shoot this spring, with Joel Silver and Andrew Rona of Silver Pictures producing. [THR]