Sundance Buys: 'Before Midnight,' 'S-VHS,' 'Ain't Them Bodies Saints,' 'Mother Of George,' 'Milkshake' And More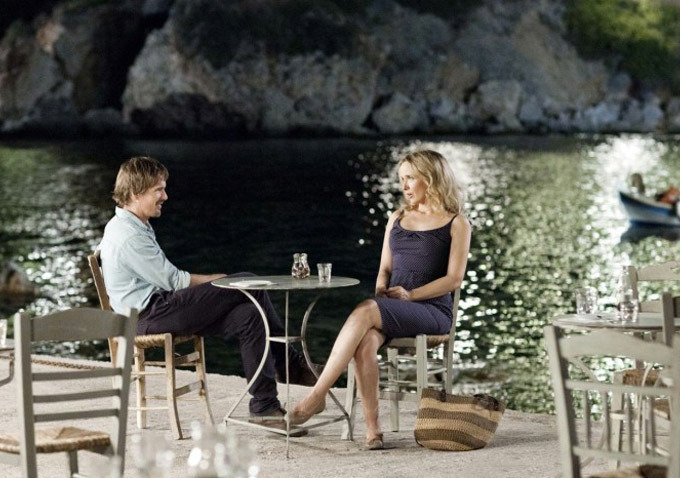 Even though the Sundance Film Festival is over, the movie deals continue. Over the last few days of the event, several films acquired distribution assuring you'll have a shot at seeing them soon. Many of the bigger films, including Fruitvale, Don Jon's Addiction, The Way Way Back, and The Spectacular Now, were picked up early in the festival. You can get info about each at those links above.
Below, we'll tell you who is handling films like Richard Linklater's Before Midnight, the horror anthology S-VHS, Casey Affleck and Rooney Mara's Ain't Them Bodies Saints, and a few others.
One of the most highly-anticipated, and well-recieved, films of the Sundance Film Festival was Richard Linklater's Before Midnight. Not surprisingly, Sony Pictures Classic nabbed the film. Read the full press release at Deadline.
S-VHS, the sequel to 2012's VHS, follows two people who find a bunch of disturbing tapes while looking for a missing young man. Magnolia released the original and they'll also be releasing the sequel, which features segments directed by Simon Barrett, Adam Wingard, Eduardo Sanchez, Gregg Hale, Timo Tjahjanto, Gareth Huw Evans and Jason Eisener. Deadline broke the news.
Rooney Mara, Casey Affleck and Ben Foster are the stars of Ain't Them Bodies Saints, a methodical character study/drama directed by David Lowery, which was a festival favorite. Deadline revealed that IFC purchased the rights to the film. Though IFC loves doing VOD, this is one you'll want to see on the big screen if at all possible.
In I Used To Be Darker, an Irish runaway hides with her family and beings to screw up their way of life. It had generally positive buzz and Monterey Media acquired the film, written and directed by Matthew Porterfield. Read more at Deadline.
The story of two artists who've been in love for forty years, Cutie and the Boxer won the best directing award in the U.S. Documentary category and now Radius/The Weinstein Company picked up the rights. The press release is here.
Walking Dead star Danai Gurira toplines Mother of George, a film about traditional values being meshed into a modern world. The buzz around the festival was solid and Oscilloscope bought the film. Read more about the deal at Variety.
A year or so removed from Occupy Wall Street, it was the subject of a documentary at Sundance and Participant Media signed the rights. It's called 99%–The Occupy Wall St. Collaborative Film and is directed by  Audrey Ewell & Aaron Aites. Read more at Deadline.
Finally, a dark comedy that gained comparisons to The Wackness, called Milkshake, was acquired by Phase 4 Films. Read more here.