New Images, Non-Superhero Edition: 'The Sacrament', 'Inside Llewyn Davis', 'To The Wonder'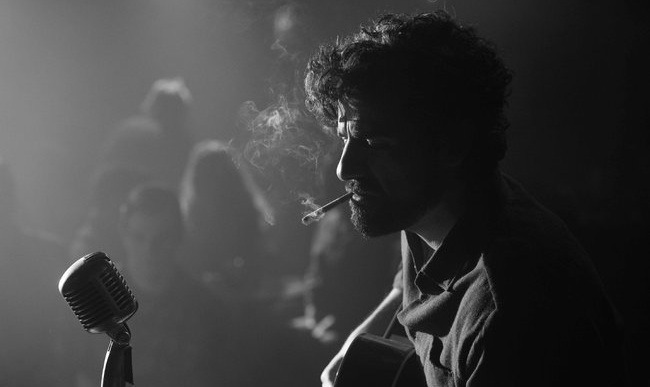 Superheroes aren't the only ones showing off their goods today. A batch of new photos have dropped for a trio of highly anticipated releases that don't involve flowing capes or secret powers (at least, that we know of): Ti West's The Sacrament, Joel and Ethan Coen's Inside Llewyn Davis, and Terrence Malick's To the Wonder. Check them out after the jump.
Next, there are two more stills for the Coens' Inside Llewyn Davis, the first trailer for which was uncovered last week. Though the new images are in black and white, the film itself will be in color. Appropriately for a folk-music-centric flick, both images show characters performing — Oscar Isaac as the title character in the first one, and Carey Mulligan and Justin Timberlake in the second. No release date has been announced for this one yet, either, but Joel Coen revealed to the NYT that it could debut at Cannes later this year.
Finally, we have a handful of new pics for Malick's To the Wonder. The romantic drama got mixed reviews when it bowed on the festival circuit last year, but if nothing else, the cinematography by Emmanuel Lubezki looks utterly gorgeous. The film should find a warm reception from the same audiences who embraced Tree of Life, as defenders and detractors alike noted that To the Wonder seemed cut from the same cloth. Starring Ben Affleck, Olga Kurylenko, Rachel McAdams, and Javier Bardem, To the Wonder lands in U.S. theaters April 12. [via The Playlist]