JJ Abrams Says He's Talking To Bradley Cooper About Lance Armstrong Biopic, Cooper Denies Any Knowledge Of Project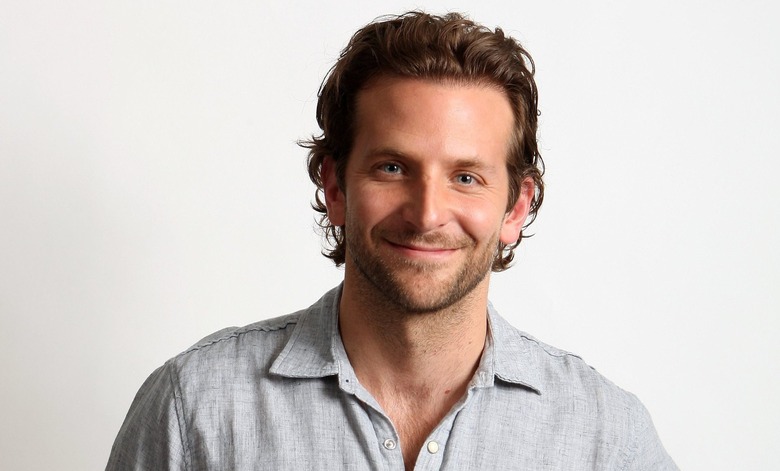 That a Lance Armstrong movie in the works is no surprise. The question is how exactly it'll come together. Paramount and J.J. Abrams' Bad Robot announced their acquisition of Juliet Marcur's upcoming biography Cycle of Lies: The Fall of Lance Armstrong earlier this month, and while there's still no director or writer attached, there may soon be a star on board.
The catch is that the actor in question, Bradley Cooper, claims to know nothing about it — even though he's already acknowledged his interest in playing the role. Confused? So are we. Read more after the jump.
Naturally, movie news hounds assumed that this meant Cooper was circling the lead in Abrams' film. But now Cooper is insisting that he never knew about Abrams' project at all. "Oh my God, that's so nuts!" he said in response to the rumors. "I was in Manchester, doing the BBC morning show... I had no idea what [the interviewer] was talking about. I didn't even know that J.J. has the rights, I had no idea... I don't know anything about it."
Unless there's been some mix-up in the timeline, both versions of the story can't be true. But we can't know for certain which one is. Either could be fibbing for strategic or personal reasons, and both have been known to fudge the truth in the past. A few years back, Cooper denied to press that he'd been cast in The A-Team, only to pop up in the film not long after. More recently, Abrams spent months shooting down Star Wars Episode VII rumors before Disney officially revealed last week that they'd been true all along.
It is worth noting that the pair have worked together in the past, as Cooper first broke out on Abrams' Alias. He also seems like just the kind of big-name actor a major studio would want for a project like this, and indeed he's in very high demand these days. He recently landed an Oscar nomination for his lead role in Silver Linings Playbook, and has The Hangover Part III, Derek Cianfrance's The Place Beyond the Pines, and Susanne Bier's Serena due out over the next several months.
In addition, he's lined up to star in upcoming untitled projects from both David O. Russell and Cameron Crowe. Come to think of it, maybe he is being honest. It's not clear that he'd have time to play Armstrong even if he wanted to.
Discuss: Who do you think is telling the truth? Do you think Cooper would be ideal casting?