First Look: Denzel Washington And Mark Wahlberg Team Up In Baltasar Kormakur's '2 Guns'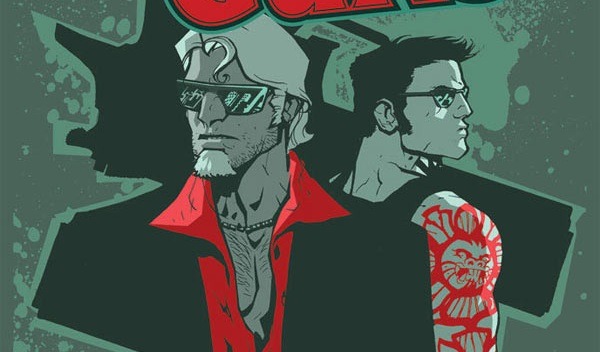 Mark Wahlberg and Denzel Washington have each done their fair share of action thrillers, but they're only now teaming up for the first time in 2 Guns. Directed by Baltasar Kormakur based on the graphic novel by Steven Grant, the film follows a DEA agent and an undercover naval intelligence agent who are investigating each other.
An earlier incarnation of the project had David O. Russell looking to direct with Vince Vaughn and Owen Wilson in the lead roles, but now that the more comedic trio has been replaced by Kormakur, Wahlberg, and Washington, the movie looks like a straightforwardly gritty affair. Check out the first image after the jump.
Jo Blo picked up the new still.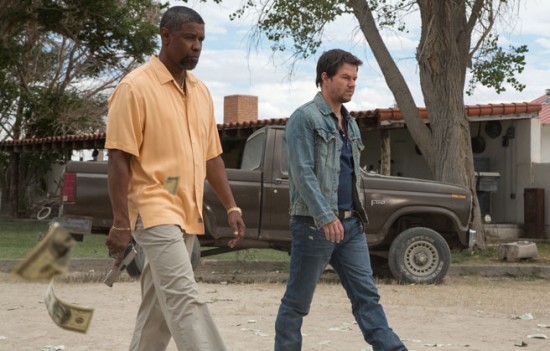 Not much is actually happening in the picture, as it just shows Wahlberg and Washington coolly walking past a pickup truck. But it's obvious something exciting has just transpired. Washington is wielding a gun (just one, not two, despite the title), and there are $100 bills just scattered about. Which they look totally interested in, for some reason.
Also starring Paula Patton, James Marsden, Edward James Olmos, and Bill Paxton, 2 Guns opens August 16. Here's a description of Grant's graphic novel:
A pulp story about cops and thieves and the men that are something in between. Trench has targeted a local bank to rob, and asked Steadman in on the job. Trench figures it's a great way to score — considering it's a cover for mob money. They'll be thieves ripping off thieves. But what Steadman doesn't know is that Trench is a DEA agent. And what Trench doesn't know is that Steadman's a Naval Intelligence officer. They're both cops! And neither one knows that they're not robbing the mob, they've been set up to steal $50 million from the CIA! A light-hearted crime romp in the vein of Ocean's Thirteen and The Italian Job from comics legend, Steven Grant!