Sequel Bits: 'Blade Runner 2', 'The Expendables 3', 'Skyfall', 'Leprechaun', 'Before Midnight', 'The Best Man 2'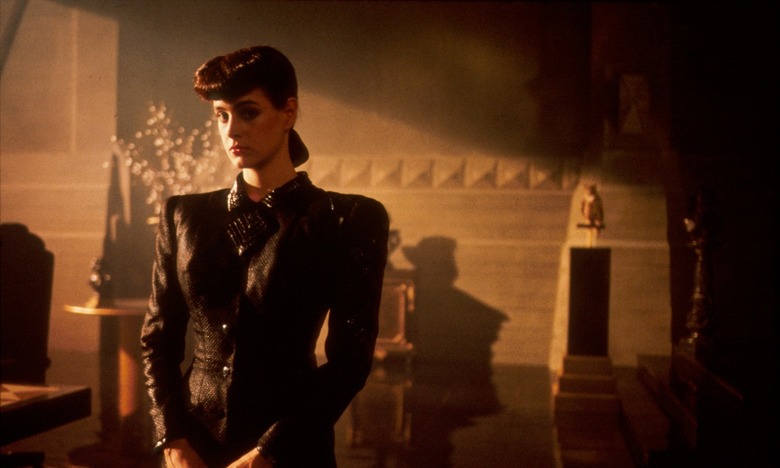 There's been some talk already about whether Harrison Ford might return for the Blade Runner sequel, but now Sean Young would like to express her interest in the new film as well. Read her comments after the jump. Also:
Expendables 3 will shoot this fall, says Dolph Lundgren
Skyfall hits digital HD and then Blu-ray/DVD next month
The Best Man sequel will bring back the original cast
WWE's new Leprechaun movie will be "a little darker"
Flip through more images from Before Midnight
Well, I did meet with Alcon, the company that owns it and is planning to do the remake with Ridley. I did meet with them, but I think at that point they just wanted to meet me and I don't think they have any plans of using any of the original people, although I can't say for sure. I do think, let me just say it right here, I do think it would be a disappointment to the audience not to have Rachael in it but you know what, folks in Hollywood make mistakes all the time.
Read more at Crave Online.
Details on The Expendables 3 remain hazy, and at this point it seems even some of its stars don't know much more than we do. Jason Statham was able to confirm his own return ("Yeah, I'm back regardless. There's no question.") but claimed he hadn't heard anything else about casting from Sylvester Stallone. Still, he's excited about talk that Jackie Chan could be joining the cast.
I like Jackie because I've been a fan of Jackie's forever. He's broken every bone in his body for his commitment and dedication to doing his own stunts. So he's the real deal. He *is* the real deal. He's my fave. I like Clint Eastwood as well.
Dolph Lundgren had a little bit more info, but even he didn't seem 100% sure about the plans. While the script isn't ready yet, he says the film could shoot this fall. And although he's he knows which names are being eyed. "I have heard that they do want Wesley Snipes. They want Jackie Chan. Nicolas Cage, too," he said. "But we don't know what's going on yet. All of those are pretty great names. They are good actors and I think the fans would love to see them in there, with the rest of us for sure." [MovieWeb, Collider]
Whether you missed Skyfall in theaters or just feel like seeing it again, you'll get your chance to watch it at home next month. The film hits Digital HD on Amazon, iTunes, Vudu,and more on April 5, followed by the Blu-ray and DVD release February 12 in the North America and February 18 in the U.K. Other countries will have to wait until March to get their chance. Find out more about the special features on Coming Soon.
A few months ago, we got word that Universal was working on a sequel to 1999 romcom The Best Man. Malcolm D. Lee was said to be directing once again, but he's not the only one from the old movie coming back. Stars Taye Diggs, Terrence Howard, Nia Long, Sanaa Lathan, Monica Calhoun, Melissa De Sousa, Regina Hall, Morris Chestnut, and Harold Perrineau are now set to return as well.
The untitled sequel sees the old friends reuniting over the holidays, whereupon they find ancient rivalries and past romances flaring up again. Look for it in theaters November 15. [Vulture, Deadline]
WWE Studios' new Leprechaun reboot will be a whole lot scarier than the original was, or so they hope. "The tone is going to be a little darker," said studio president Michael Luisi. "A little more traditional horror than the Warwick Davis ones that people remember. [We're] trying to find a way to please fans of that genre but, at the same time, this is really being played for scares."
Luisi also clarified that the new film was "a true reboot" rather than a sequel. But don't be surprised to see some nods to the older films, including, possibly, an appearance by Davis. "I think that's still an open question," he said when asked about a possible role for the original Leprechaun star. "Maybe a cameo. I don't know at this point. The script is still in development." Crave has the rest of the interview.
The first still for Richard Linklater's Before Midnight revealed very little, aside from the fact that Jesse (Ethan Hawke) and Celine (Julie Delpy) will be back on screen together again. A new batch of images doesn't really reveal much more, and I wouldn't have it any other way.
Read Germain's Sundance review here. [photos via The Playlist]