Joaquin Phoenix Replacing Robert Downey Jr. In Paul Thomas Anderson's 'Inherent Vice'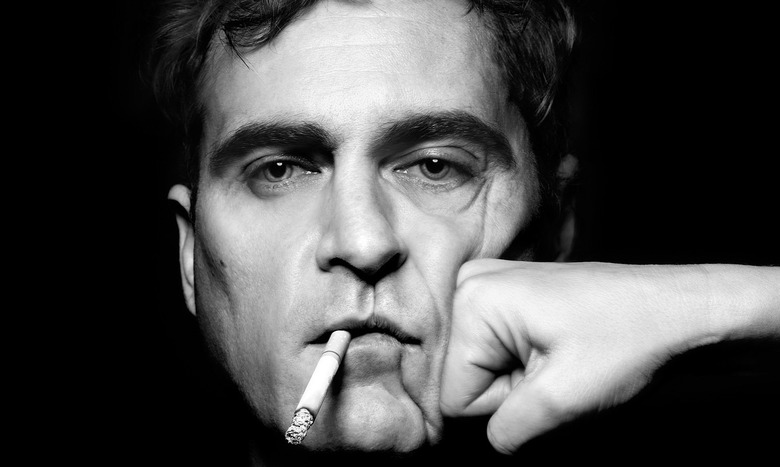 It's not every actor that can steal a scene right out from under Philip Seymour Hoffman's nose, but in The Master, Joaquin Phoenix did just that. No wonder, then, that director Paul Thomas Anderson is eager to reunite with him on his next movie. Phoenix is now in talks to join Anderson's Thomas Pynchon adaptation Inherent Vice, replacing long-attached star Robert Downey Jr. Read more about the casting updates after the jump.
Downey has been linked to the role of Sportello since 2010, and as recently as last week, outlets were reporting that he was still on board. However, Variety is now reporting that Downey has finally moved on, and that Phoenix will take the part instead. Downey's exit is disappointing news for sure, but as replacements go Phoenix seems like a pretty great one. The casting is especially interesting given that Phoenix doesn't often do comedies — unless you count The Master, which he does.
As for Charlize Theron, who was said to be circling earlier this month, none of the latest reports seem to mention her. Perhaps the story had much truth to begin with, or maybe she's just not that close to signing a deal yet.
No start date has been announced for Inherent Vice tale, but in a change from his usual deliberate pace, the pieces seem to be falling into place very quickly. Anderson said last month that he hoped to shoot by the end of 2013, and so far it seems to be on track to do just that.