First Look: Taylor Swift As Rapunzel In A Live Action 'Tangled'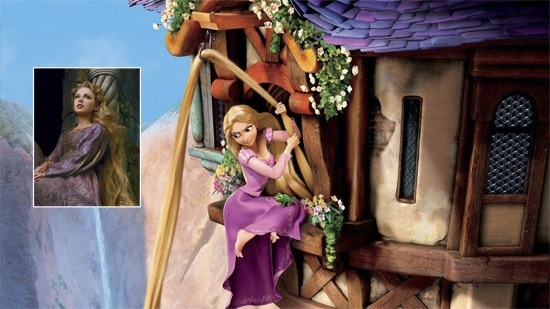 Don't worry, Disney isn't developing a live-action adaptation of Tangled, or at least not yet. This is just the latest photo in Disney's Disney Dreams portrait series featuring live-action reenactments of classic Walt Disney Animated classics using some of Hollywood's biggest stars.
Disney has decided to create another series of these Dream Portrait Series Ads by photographer Annie Leibovitz. The first image features Taylor Swift as Rapunzel from the animated hit Tangled. Check the photo out after the jump.