2013 Sundance Update: A First Half Recap Including All The Latest Acquisitions Like 'Prince Avalanche,' 'Toy's House,' 'Kill Your Darlings' And More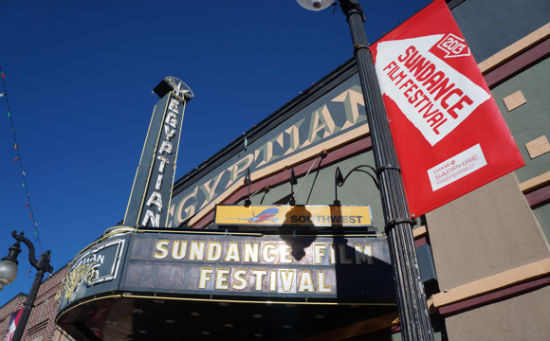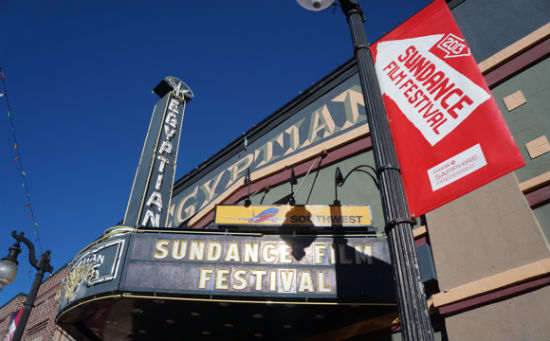 Have you been following our coverage of the 2013 Sundance Film Festival? It's been a crazy six days so far and with five days to go, who knows what great films are left to discover or get on your radar. So far, we've reviewed (or at least discussed) nearly 20 different movies that you will be talking about later this year and have plenty more on the way. Some of the highlights include Shane Carruth's Upstream Color, Zal Batmanglij and Brit Marling's The East, Michael Cera in Crystal Fairy, the horror sequel S-VHS, Richard Linklater's incredible Before Midnight and the controversial Escape from Tomorrow. Click on each of those for the reviews.
We also reviewed such buzzed about films as Joseph Gordon-Levitt's Don Jon's Addiction, the star-studded comedy The Way Way Back, and James Ponsoldt's teen drama The Spectacular Now, all of which have been picked up for distribution. For everything else we've written so far, click on this link.
The latest films picked up for distrubution include Toy's House, about a group of kids who run away from home and build a house in the woods, the tense real-life thriller Fruitvale and the Jack Kerouac/Daniel Radcliffe film Kill Your Darlings, the real life porn story Lovelace, David Gordon Green's Paul Rudd/Emile Hirsch comedy Prince Avalanche, among others.
After the jump, read who picked those films up and which others you'll be seeing in theaters soon.
Here are the latest films to get distribution at Sundance:
Magnolia Pictures picked up Prince Avalanche, the latest from David Gordon Green starring Paul Rudd and Emile Hirsch as highway works stranded and at odd with each other. Buzz has been generally good, ranging from a return to form for Green to some people's favorite film of the fest. Variety broke the story.
CBS Films will release Jordan Vogt-Roberts's Toy's Story, which centers on three boys who leave their homes and build their own house in the woods. It co-stars Nick Offerman, Megan Mullally, Alison Brie, Mary Lynn Rajskub and has gotten comparisons to The Goonies and Stand By Me. I saw the film on Tuesday and while I have yet to write a full review, I can confirm the film is really heartwarming and incredibly funny. Lots of the jokes fall flat, but it's a very well made, very fun film. Read more at Variety.
Sony Pictures Classics will distribute Kill Your Darlings, John Krokidas's beat-thriller starring Daniel Radcliffe, Dane DeHaan, Ben Foster, Michael C. Hall, Jack Huston and Elizabeth Olsen. Since its premiere, Darlings has been one of the most buzzed about films here in Park City and you can read more about it at Deadline.
Fruitvale, the real-life story of a killing on the San Francisco BART system starring Michael B. Jordan, is a film that a lot of people are talking about on the streets and buses of Park City. That's probably why The Weinstein Company picked it up. Read more at the LA Times.
The real life story of porn start Linda Lovelace, Lovelace , starring Amanda Seyfried, premiered late Tuesday night and was quickly scooped up by The Weinstein Company. Read more about it at Deadline.
International distribution start-up Mundial picked up the documentary Who Is Dayani Cristal? The film focuses on the body of a deceased Mexican Immigrant and using reenactments starring Gael Garcia Bernal is not only able to piece together the mystery, it's able to talk about the complicated issues regarding the Mexican American border and immigration, both legal and illegal, between the two. Russ, Peter and I saw the documentary on opening night and all kind of agreed that it works to get across its issues, but is a little messy in the execution. Read more at the Los Angeles Times.
Magnolia Pictures and CNN Films acquired the rights to Blackfish, a documentary directed by Gabriela Cowperthwaite,  about the cruel treatment of killer whales in captivity. Read the press release at Deadline but, having been at the festival for its duration so far, I have yet to hear anyone talk about the film.
eOne spent in the low seven figures to get the cannibal horror film, We Are What We Are, directed by Jim Mickle. The film, which stars Michael Parks and Kelly McGillis, among others, has mostly positive buzz among the midnight crowd. Read more at Deadline.
Two Mothers, a sensual drama starring Naomi Watts and Robin Wright, has been acquired by Exclusive Media, according to Deadline. In the film, each woman falls in love with the other's son and while it's meant to be a rumination on age and love, audiences found many of the awkward parts to be laughable. I thought the film was interesting and well acted but never quite as powerful as one would have hoped. And now you'll get a chance to find out yoursef.
Over the next few days, expect many more films to get distributors, pick up buzz and to read about it here.
Photo: HD Video Pro